« Obama State Dept. withholding content of Obama/Hillary call from night of Benghazi attack | Main | Kenyan Politician: If Obama Brings 'Gay Agenda, We Will Tell Him to Shut Up and Go Home' »
July 08, 2015
Obama Issues 'Executive Actions' To Put Solar Panels On Federally Subsidized Housing

Obama Issues 'Executive Actions' To Put Solar Panels On Federally Subsidized Housing
The Obama administration is issuing a slew of executive orders to boost the solar panel industry, this time by pushing for more solar panels to be used at federally subsidized housing developments.
The White House announced a goal of getting 300 megawatts installed at federally subsidized housing all while providing technical and financial assistance to subsidized housing operators looking to go green. The administration also says it's leveraged $520 million in "independent commitments from philanthropic and impact investors, states, and cities" to boost solar energy among the low income community.
"The executive actions and private sector commitments that we are announcing today will help continue to scale up solar for all Americans, including those who are renters, lack the startup capital to invest in solar, or do not have adequate information on how to transition to solar energy," the White House said in a statement.
The move to push solar panel on federally-subsidized housing comes less than one month after Obama unveiled "executive actions" to "make information about energy and climate programs … accessible and more understandable to the public, including to mission-driven investors." Obama also ordered the IRS to issue guidance on how groups could invest in green energy.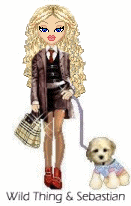 Wild Thing's comment..........
Obama is in overdrive to spend as much as he can of the money we don't have and are borrowing from China. Diabolical is probably an accurate description.
Posted by Wild Thing at July 8, 2015 12:47 AM
---