« Carly Fiorina was FANTASTIC against a pro-abortion advocate on Planned Parenthood undercover videos | Main | Hillary Clinton Dodges Keystone Pipeline Question »
July 27, 2015
Obama Gives Turkey Green Light to Bomb Former US Soldiers and Marines that are fighting along side the Kurds

Obama Gives Turkey Green Light to Bomb Former US Soldiers Fighting ISIS

Forty to fifty Americans are fighting with Kurdish forces against ISIS–

Retired US Marine Jordan Matson joined the YPG Kurdish fighters to fight ISIS in September 2014.
Jordan told Greta Van Susteren in February that there are 40-50 Americans fighting with Kurdish forces against ISIS.

He also said the Kurds are very hospitable to Christians and Yazidis.
British ex-soldiers are also fighting with Kurdish forces against the Islamic State.
This week Obama gave a green light to Turkey to bomb the Kurds.
Turkish jets struck camps belonging to Kurdish militants in northern Iraq this weekend. This was Turkey's first strike on the Kurds since a 2013 peace deal.
Americans and British soldiers are fighting with Kurds against ISIS.

The charade began when Americans got excited when Turkish warplanes directly began to target ISIS locations early Saturday for a second straight day. But then all of the sudden, Turkey switched plans and opened a second front, not on ISIS, but against the PKK Kurdish rebel sites that were fighting ISIS.
The Turkish jets then hit shelters and storage facilities belonging to the PKK in seven areas in northern Iraq, including Mount Quandil where there are no ISIS and is where the PKK's headquarters are located. Even the Turkish media outlets were more enthusiastic about the Turkish air force's bombing the Kurdish militia than about bombing ISIS. "The camps of the PKK," they excitedly reported, "have been covered with fire."
All this unravelled two days after Obama spoke with Erodgan of Turkey by phone regarding attacks on ISIS and the Kurds.

This makes the situation quite fishy, especially that Obama and Erdogan had a phone conversation on the 22nd of July prior to the attacks on the 24th where Turkey got the green light from Obama. Erdogan himself clearly stated: "In our phone call with Obama, we reiterated our determination in the struggle against the separatist organization and the Islamic State" Erdogan told reporters adding that "we took the first step last night."
"…reiterated our determination in the struggle against the separatist organization …"?
This would be the Kurds, the U.S. allies against ISIS whom Erdogan says that Obama is determined to struggle against. The Kurdish PKK and the Democratic Union Party (PYD) and its armed wing, Kurdish People's Defense Units (YPG) has been America's most effective battlefield partners against ISIS and Obama says nothing?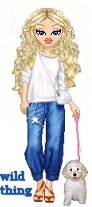 Wild Thing's comment...............
Obama is wanting to kill our soldiers and Marines. He is from the pits of hell.
Posted by Wild Thing at July 27, 2015 12:55 AM
---
Comments
The Turks have been bombing the Kurds for a long time. They were doing it when I was there back in the mid-90's.
Posted by: BobF at July 27, 2015 07:07 AM
---