« Bus driver DENIES Marine Veteran a ride because of his service dog | Main | Non-Western Countries Fed Up With Gay Agenda »
July 01, 2015
Obama defies federal judge, fails to rescind wrongly issued amnesties

Obama defies federal judge, fails to rescind wrongly issued amnesties

The Obama administration still hasn't fully rescinded the 2,000 three-year amnesties it wrongly issued four months ago in violation of a court order, government lawyers recently admitted in court, spurring a stern response from the judge who said the matter must be cleaned up by the end of July — or else.
It's the latest black eye for President Obama's amnesty policy and the immigration agency charged with carrying it out. The agency bungled the rollout, issuing three-year amnesties even while assuring the judge it had stopped all action hours after a Feb. 16 injunction.
U.S. Citizenship and Immigration Services, the agency responsible for overseeing the amnesty, said it's trying to round up all of the permits, sending out two-year amnesties and pleading with the illegal immigrants to return the three-year cards.
But they are having trouble getting some of the lucky recipients to send them back.
"USCIS is carefully tracking the returns of the three-year EAD cards, and many have been returned within weeks," the agency said in a statement to The Washington Times. "USCIS continues to take steps to collect the remaining three-year EAD cards."
The agency didn't answer specific questions about how many remain outstanding, nor about what methods will be used to claw back the ones that folks refuse to return.

The three-year deportation amnesty was part of Mr. Obama's November 2014 announcement when he proposed granting a three-year tentative deportation amnesty to millions of illegal immigrants. It was to be a massive expansion, in both eligibility and duration, of his 2012 amnesty, which granted two-year amnesty to so-called Dreamers.
Judge Andrew S. Hanen blocked the expansion in February, issuing an injunction that remains in place even as the administration appeals it to a higher court. The next hearing on that appeal is due July 10.
But Judge Hanen was shocked to learn that USCIS issued the 2,000 three-year amnesties even after he'd issued his injunction.
"I expect you to resolve the 2,000; I'm shocked that you haven't," Judge Hanen told the Justice Department at a hearing last week, according to the San Antonio Express-News. "If they're not resolved by July 31, I'm going to have to figure out what action to take."
Homeland Security says it's changed the duration of the work permits from three years to two years in its computer systems, but getting the cards returned from the illegal immigrants themselves is tougher.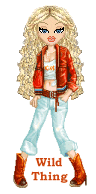 Wild Thing's comment..............
I hope Judge Hanen does something more than just be shocked. Hope his action has traction.But I am not holding my breath.
Posted by Wild Thing at July 1, 2015 12:45 AM
---
Comments
Obama has always thumbed his nose at Federal Court Orders so why should he start now?
Posted by: BobF at July 1, 2015 08:46 AM
---
obama obeys no laws except sharia.
Posted by: TomR,armed in Texas at July 1, 2015 11:25 AM
---