« Remains Of 36 WWII Marines Found On Remote Pacific Island 70 Years After Battle | Main | WW11 Veterans talk tenacity, even in the darkest times »
July 11, 2015
Man Drops 130-Pounds Just so He Could Join the Army ( video at link)

Man Drops 130-Pounds Just so He Could Join the Army ( video at link)

There's nothing that brings a tear to my eye faster than a man who so loves his country, who has so strong a desire to serve her and protect his fellow citizens, that he's willing to do whatever it takes to land his "dream job."
Which is probably why I got a little misty-eyed about Steven Harper's story, and what he was willing to do — and accomplish — in order to join the Army and protect our freedoms.

A lot of people told me, 'You're too big, Steven,'" he told KCPQ-TV.
But few people would go to the same lengths Harper did for their dream job. In the last year, Harper has shed 130 pounds from his originally 350-pound frame so he could serve his country by joining the U.S. Army.
"I've always seen the commercials on TV, and I got, I got excited," Harper told the news station. "Ask anyone growing up, I came from a military family and seeing my family and loved ones in uniform has always excited me."
Army Sgt. Jesse Santos described Harper as "a pretty hefty guy" when he first came to the office at Joint Base Lewis-McChord in Washington. Despite over 20 percent of his body weight being fat, Santos had a message for him.
"Don't give up," he said.
After that initial day in the office, Harper said he immediately went home, put on his workout clothes and hit the pavement.
A year after he started, he's lost over 130 pounds, and has officially enlisted in the U.S. Army.
This man is a true patriot, and I sincerely hope he continues to get healthy and in shape while serving his nation and fighting to preserve our freedom and safety.
Guys like this are heroes, because they're willing to sacrifice and endure pain in order to stand up for what they believe in, setting an example the rest of us should follow.
Be sure to thank those you know who are serving in the military for all they do.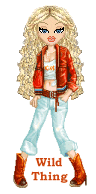 Wild Thing's comment..................
Great story, thank God for all those serving our country and those wanting to and for all our Veterans. .
Posted by Wild Thing at July 11, 2015 01:55 AM
---
Comments
I have to compare this to guys during Vietnam who injured themselves or claimed to be gay so they could avoid the military. Harrison Ford played retarded then bragged about it.
Steve Harper is a sheepdog in a world of sheep.
Posted by: TomR,armed in Texas at July 11, 2015 01:08 PM
---