« Obama Issues 'Executive Actions' To Put Solar Panels On Federally Subsidized Housing | Main | Army plans to cut 40,000 soldiers »
July 08, 2015
Kenyan Politician: If Obama Brings 'Gay Agenda, We Will Tell Him to Shut Up and Go Home'

Kenyan Politician: If Obama Brings 'Gay Agenda, We Will Tell Him to Shut Up and Go Home''

When he visits his father's homeland in Africa later this month, President Obama is expected to run into vocal opposition over his administration's high-profile promotion of lesbian, gay, bisexual and transgender (LGBT) issues.
Obama's trip to Kenya, his first as president, is scheduled to take place four weeks after the White House was bathed in rainbow colors to mark the U.S. Supreme Court ruling declaring that same-sex marriage is a right.
At a small pro-family demonstration at the parliament in Nairobi Monday, organized by the Evangelical Alliance of Kenya, participants called on the American president not to raise the subject during his visit.
"It is important for us as Kenyans to know that the U.S. is not God," local media quoted evangelical Bishop Mark Kariuki as saying, adding that Obama should not use the visit to "talk about the gay issue."
Irungu Kangata, a lawmaker in President Uhuru Kenyatta's The National Alliance (TNA) party, was blunter: "We are telling Mr. Obama when he comes to Kenya this month and he tries to bring the abortion agenda, the gay agenda, we shall tell him to shut up and go home."
According to The Standard of Nairobi, Kangata said Kenyans would demonstrate against Obama over the issue during his visit.
Kenya's The Daily Nation quoted several other lawmakers' views on the matter.
"Anybody who tries to come and preach to this country that they should allow homosexuality, I think he's totally lost," said TNA lawmaker Jamleck Kamau.
"And I would also like to add, our son from the U.S., Barack Obama, when he comes here, to simply avoid that topic completely," added Kamau, "because Kenyans will not be happy with him if he comes to bring the issue of homosexuality in this country."
"God did not create man and woman so that men would marry men and women marry women," The Daily Nation quoted him as saying.
"Those who want to engage in those businesses, they can do it in their countries, and they can do it wherever it is they want. In Kenya, we will stand firm."
White House press secretary Josh Earnest indicated Monday that Obama would not avoid the topic during his visit.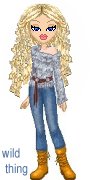 Wild Thing's comment.............
I wonder if Obama is taking his boyfriend Reggie Love with him on his trip.
Posted by Wild Thing at July 8, 2015 12:49 AM
---
Comments
The Russians are even calling us a Godless nation now. What has this nation degenerated to in the past seven years?
Posted by: BobF at July 8, 2015 09:19 AM
---