« Hillary Clinton Dodges Keystone Pipeline Question | Main | Classless Trump Lawyer Michael Cohen Threatened Liberal News Site With for 'Rape' Story »
July 28, 2015
Jeb Bush says deporting illegals is 'NOT AN AMERICAN VALUE'
Jeb Bush says deporting illegals is 'NOT AN AMERICAN VALUE'

The JEB! Bush reportedly told a majority Hispanic church today that deporting illegal aliens is "not an American value," which is sure to anger the pro-enforcement segment of the GOP base.

Jeb: path to citizenship or /legal status must happen: "Idea of self deportation or the idea of rounding up ple is not an American value"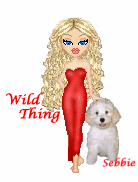 Wild Thing's comment...........
So much for the 'rule of law'!!!!!!!!!!!!!!! Our country is so infested with people that are all for breaking our laws and it starts with politicians.
Posted by Wild Thing at July 28, 2015 12:48 AM
---
Comments
GW didn't do much at all to stop illegals from entering the country. I can't believe people are even supporting Jeb.
Posted by: BobF at July 28, 2015 07:19 AM
---