« Obama Gives Turkey Green Light to Bomb Former US Soldiers and Marines that are fighting along side the Kurds | Main | Jeb Bush says deporting illegals is 'NOT AN AMERICAN VALUE' »
July 28, 2015
Hillary Clinton Dodges Keystone Pipeline Question
Hillary Clinton Dodges Keystone Pipeline Question

Presidential hopeful Hillary Clinton still won't take a position on the controversial Keystone XL oil pipeline.
During an Iowa speech on climate change Monday, Clinton refused to weigh in on the project. She argued that because she served as President Obama's secretary of State when the pipeline was under consideration, it would be inappropriate for her to comment.
"No other presidential candidate was secretary of state when this process started, and I put together a very thorough, deliberative, evidence-based process to evaluate the environmental impact and other considerations of Keystone," Clinton said at the Des Moines event.
"So I will refrain from commenting, because I had a leading role in getting that process started, and I think that we have to let it run its course," she continued.
Clinton's comments are likely to further infuriate environmentalists, who have criticized her for years for avoiding the project's controversy and declining to weigh in on oil drilling, hydraulic fracturing or other environmental measures.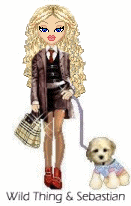 Wild Thing's comment...............
I am shocked! Shocked, I say!! LOL not, I would expect her to dodge important questions.
Posted by Wild Thing at July 28, 2015 12:45 AM
---
Comments
The media demands, and will keep pressing, republican candidates for answers to all questions, even going so far as to tell the republican candidates that they are not answering the question.
Just amazing. I shouldn't be amazed anymore, but just amazing how vile, visible, and obvious the double standard is.
Posted by: Bob at July 28, 2015 12:02 PM
---