« Obama Slips Up and Says "We're Training ISIL" | Main | Obama and His Administration Unveils New Regulations To Racially Integrate Wealthy Neighborhoods »
July 09, 2015
Hillary Claimed (LIED) During Interview She Wasn't Subpoenaed, Trey Gowdy Releases Copy Of Subpoena

Hillary
Claimed (LIED) During Interview She Wasn't Subpoenaed, Trey Gowdy Releases Copy Of Subpoena

Hillary Clinton falsely claimed in an interview that she had not received a subpoena for her emails. But Trey Gowdy, the chair of the House Benghazi committee, released the subpoena he sent the former secretary of state after hearing Clinton not tell the truth:
The Benghazi committee says in a statement:
The House Select Committee on Benghazi today released its March 4, 2015, subpoena to former Secretary of State Hillary Clinton in response to her inaccurate claim she had not been subpoenaed. The committee subpoenaed Clinton directly after it became aware of her exclusive use of personal email and a server and that the State Department was not the custodian of Clinton's official record. The State Department failed to reveal this essential information to the Benghazi Committee or any other investigation into the Benghazi terrorist attacks until days before a media outlet was going to publish the information, meaning no investigation prior to the Benghazi Committee's had access to the Secretary of State's communications as part of its review.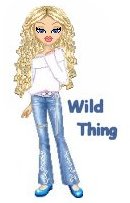 Wild Thing's comment..............
She is like Obama and so many especially on the left, telling lies is something that comes naturally to them. They feel no guilt, have no conscience, no souls.
Posted by Wild Thing at July 9, 2015 12:45 AM
---
Comments
John 8:44 tells us of Hillary
Ye are of your father the devil, and the lusts of your father ye will do. He was a murderer from the beginning, and abode not in the truth, because there is no truth in him. When he speaketh a lie, he speaketh of his own: for he is a liar, and the father of it.
Posted by: BobF at July 9, 2015 09:00 AM
---