« Governor Abbott Discusses Obama Admin's Disregard Of Law With Megyn Kelly | Main | FBI Thwarted Plots To Kill Americans In July 4th ISIS-Connected Plots, 10 Arrested »
July 10, 2015
GOP Candidates Must Turn In Financial Disclosure On Time In Order To Be In First Debate

GOP Candidates Must Turn In Financial Disclosure On Time In Order To Be In First Debate

The large field of Republican presidential hopefuls jockeying to make the cut for the first 2016 debate will have to file a public disclosure of their personal finances on time to participate.
That means every candidate who declared before July 6 — a group of 14 contenders including former Florida governor Jeb Bush and real estate magnate Donald Trump — will have to reveal information about their assets and debts to get into the Aug. 6 event in Cleveland.
Fox News, which is hosting the debate with Facebook and the Ohio Republican Party, clarified Thursday that the criteria for candidates to participate include filing the required personal financial disclosure within 30 days of declaring their bids.

"FOX News has never wavered from the initial debate criteria we set forth," Michael Clemente, the network's executive vice president of news, said in a statement, which was first reported by the New York Times.
"As we have said from the beginning, part of that criteria involves filing 'all necessary paperwork with the FEC,' " Clemente said. "The FEC, as is well known, requires that presidential candidates file a financial disclosure statement as part of that paperwork. During routine pre-debate discussions with all of the campaigns, we have reiterated all components of the criteria, from poll standing to filing the proper paperwork, to ensure that all candidates fully understood the entry criteria. We have no intention of changing any aspect of the criteria nor have we deliberated doing so."
Under a 1978 federal ethics law, all presidential candidates have to file details about their financial interests with the FEC within 30 days of declaring. The agency allows two 45-day extensions.
But requests for extensions will not be considered sufficient to participate in the debate, according to a person familiar with the details of the FEC paperwork required under the criteria, who requested anonymity to describe the process.
"They must fill out the form, putting the dollars and cents on the table, before they step on the debate stage," the person said.
So far, Sen. Marco Rubio of Florida and retired neurosurgeon Ben Carson have filed their personal financial disclosures.

Aides to Trump — who claims to be worth $8.7 billion — have maintained that he will file his disclosure within the 30 days allotted, giving him until July 22.
Jeb Bush has until July 15 to meet the deadline for his paperwork, but his campaign has asked for a 45-day extension. A spokeswoman did not immediately respond to a question about when he plans to file.
Sen. Ted Cruz of Texas had requested an extension of the filing deadline through mid-August. However, his spokesman, Rick Tyler, said Thursday that Cruz would file before then.
"We will file on time in order to participate," Tyler said.
Sen. Rand Paul of Kentucky, who had also requested an extension, will file before the debate, spokesman Sergio Gor said.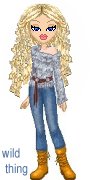 Wild Thing's comment..........
They did not mention all the names in this article. I am trying to just take one day at a time with this election. Perry is the person I want to win. Steady and true is how I feel about him.
Posted by Wild Thing at July 10, 2015 12:45 AM
---