« Trump Attacks Perry AGAIN Check Out Perry's Response~ LOL | Main | Obama Prepared to Go 'Beyond What's Allowed By Law' to Push Iran Deal Through »
July 31, 2015
Good!!! Florida Gov. Rick Scott Orders Inspections of Planned Parenthood Offices
Florida Gov. Rick Scott Orders Inspections of Planned Parenthood Offices
Florida Gov. Rick Scott ordered state health officials to inspect Planned Parenthood offices that perform abortions, saying he is troubled by videos describing the organization's procedures for providing tissue from aborted fetuses for research.
The Republican governor said Wednesday the state will take quick legal and regulatory action if any of the 16 facilities in Florida are found in violation of the law.
"The videos coming out about Planned Parenthood are deeply troubling to say the least. It is against the law for any organization to sell body parts," Scott said in a statement.
Planned Parenthood has come under congressional scrutiny after the release of two stealthily recorded videos that showed officials discussing how they provide aborted fetal organs for research. Abortion opponents say the videos show the organization is illegally harvesting and selling organs.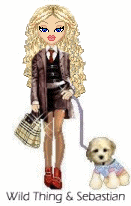 Wild Thing's comment..........
I am so glad Gov. Scott is doing this.
Posted by Wild Thing at July 31, 2015 12:47 AM
---