« A Must See Video Barack Obama's Iranian nuclear deal speech to Neville Chamberlain's infamous words on Nazi Germany | Main | Evil and Sick! Planned Parenthood Has Been Selling Aborted Baby Body Parts FOR DECADES »
July 16, 2015
Federal Appeals Court Rules Nuns Dedicated To Helping The Poor Must Violate Their Religious Convictions

Federal Appeals Court Rules Nuns Dedicated To Helping The Poor Must Violate Their Religious Convictions
The Tenth Circuit Court of Appeals ruled today that the Little Sisters of the Poor have to comply with the administration's "HHS mandate" on contraceptives, as modified by its "accommodation" for religious non-profits. But the decision seems to directly contradict the Supreme Court's Hobby Lobby ruling.
The ruling holds that the Little Sisters believe that complying with administration policy renders it complicit in immoral activity, that taking actions that make them complicit in immoral activity is itself immoral, and thus that they cannot take such actions consistent with their conscience.
The Tenth Circuit has decided that the Little Sisters are wrong about their complicity. The Supreme Court, in Hobby Lobby, could not have been clearer that this kind of reasoning is inconsistent with the Religious Freedom Restoration Act.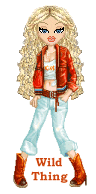 Wild Thing's comment..........
Our world has gotten so sick, goodness right now is outnumbered by the evil in the world. So sad.....keep praying for our country.
Posted by Wild Thing at July 16, 2015 12:48 AM
---
Comments
The judicial branch is our third branch of government. The Bill of Rights is what protects us from our government but we have to depend upon the judicial branch to ensure those rights for us citizens. How stupid is that?

Posted by: BobF at July 16, 2015 07:17 AM
---