« GOP Candidates Must Turn In Financial Disclosure On Time In Order To Be In First Debate | Main | An Arrogant Jeb Bush Claims " I'll drive turnout particularly among people who are Conservatives, they just don't know it yet" »
July 10, 2015
FBI Thwarted Plots To Kill Americans In July 4th ISIS-Connected Plots, 10 Arrested
FBI Thwarted Plots To Kill Americans In July 4th ISIS-Connected Plots, 10 Arrested
WASHINGTON, July 9 (Reuters) – U.S. authorities thwarted plots to kill people in the United States around the July 4 holiday, FBI Director James Comey said on Thursday.
Comey told reporters more than 10 people inspired by the Islamic State's recruitment online have been arrested over the past four weeks, some of which were focused on attacks around the July 4 holiday.
FBI and the Department of Homeland Security issued a warning to local law enforcement to be on alert for attacks around July 4. No such attacks occurred.
Comey did not give the details on the number of plots thwarted or their targets.
He said dozens of people in the United States who are suspected to be under the influence of Islamic State militants have "gone dark" because of encrypted data.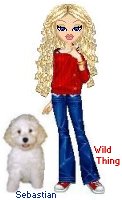 Wild Thing's comment............
It is hard to believe anyone in the Obama administration.In the past presidential administrations I don't remember the FBI normally bragging about their successes nor arrests so as not to alert their associates.But everything is so different under Obama.
Posted by Wild Thing at July 10, 2015 12:48 AM
---