« Federal Appeals Court Rules Nuns Dedicated To Helping The Poor Must Violate Their Religious Convictions | Main | Dictator Obama Lashes Out At White House Reporter »
July 16, 2015
Evil and Sick! Planned Parenthood Has Been Selling Aborted Baby Body Parts FOR DECADES

Planned Parenthood Has Been Selling Aborted Baby Body Parts FOR DECADES

David Dalaiden, the spokesman for Center for Medical Progress, went on The O'Reilly Factor to discuss the organization's shocking video released yesterday. The video exposed Planned Parenthood's business plan that includes harvesting and selling aborted baby body parts.
David Dalaiden, the spokesman for the Center for Medical Progress told Bill O'Reilly that Planned Parenthood has been selling baby organs for years.
If you look at the full footage of the entire conversation she actually describes the current biotech company that the Planned Parenthood clinic that she works at in Los Angeles is partnering with. It's a company called Novagenics Laboratories and Planned Parenthood in Los Angeles routinely, for many years actually, has been supplying their aborted fetal parts to that company… It's legal to donate human organs under current law. It is not legal to sell human body parts whether they are adult or fetal at any age. But Planned Parenthood has been involved in selling the baby body parts from babies they abort for decades now.
Planned Parenthood admitted in the video released yesterday that they get $30 to $100 for each baby body part.
This is illegal.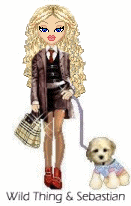 Wild Thing's comment............
This is all at the feet of democrats, they are the ones that demanded abortions, they are the ones that demanded late term abortion like Obama has done for example. They are the ones that get ticked off if they are told abortion is wrong but at the same time they want to allow killers to go free or be kept alive in prison instead of the death penalty.
This is so upsetting what Planned Parenthood has been doing and it is a huge favorite of the jerk Obama's.
Posted by Wild Thing at July 16, 2015 12:50 AM
---
Comments
Just like out of horror movies.
Posted by: BobF at July 16, 2015 07:15 AM
---
The Nazis are alive and running Planned Parenthood.
Posted by: TomR,armed in Texas at July 16, 2015 12:42 PM
---