« Obama Prepared to Go 'Beyond What's Allowed By Law' to Push Iran Deal Through | Main | Jonah Goldberg says Trump is NOT the right one to lead »
July 31, 2015
Dumb on Purpose Kerry: Iranian Leaders Chanting "Death To America" Doesn't Mean They Want To Kill Us

Kerry: Iranian Leaders Chanting "Death To America" Doesn't Mean They Want To Kill Us

In his testimony before the House Foreign Affairs Committee to sell the U.S. administration's deal between Iran and the world's superpowers, U.S. Secretary of State John Kerry was pointedly asked, "Is it the policy of the ayatollah, if you can answer for him, that Iran wants to destroy the United States?"
The question, posed by Congressman Lloyd "Ted" Poe (R-Texas) was a reference to the many times the leaders of the Iranian regime have threatened to annihilate the United States.
In response, Kerry said, "I don't believe they've said that. I think they've said 'Death to America,' in their chants, but I have not seen this specific."
Poe countered, "Well, I kind of take that to mean that they want us dead. That would seem like that would be their policy. He said that. You don't think that's their policy? I'm not mincing words. Do you think it's their policy to destroy us?"
"I think they have a policy of opposition to us and a great enmity, but I have no specific knowledge of a plan by Iran to actually destroy us," Kerry answered.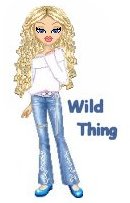 Wild Thing's comment.........
He is so stupid and the lefties that believe his BS are just as brain dead.
Posted by Wild Thing at July 31, 2015 12:55 AM
---
Comments
Kerry may have a college degree, but he is a stupid shit. His extreme left views are as reasonable as self mutilation is. Kerry and Jane Fonda have front row reserved seats in hell.
Posted by: TomR,armed in Texas at July 31, 2015 12:29 PM
---