« Idiot Hillary's New Video On Urgent Threat We Face…Now Get this it is Climate Change | Main | Obama Gives Turkey Green Light to Bomb Former US Soldiers and Marines that are fighting along side the Kurds »
July 27, 2015
Carly Fiorina was FANTASTIC against a pro-abortion advocate on Planned Parenthood undercover videos
..........abortion debate starts at 4:00 on the video.........the entire time of her on the video is good.

Carly Fiorina was FANTASTIC against a pro-abortion advocate on Planned Parenthood undercover videos
Looking forward to seeing Carly Fiorina in a debate. Yesterday, Sunday, she got to savage pro-abortion advocate Jess McIntosh from Emily's List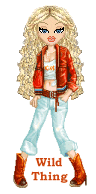 Wild Thing's comment.............
Carly did a great job in the interview. She is also asked about Hillary if you watch the entire video.
Posted by Wild Thing at July 27, 2015 12:50 AM
---