« 11-Year-Old Boy Holds Salute For Over An Hour On Normandy Beach And Then Something Amazing Happens | Main | Nuclear Talks Resume, Iran Refuses Inspection of Military Sites »
June 07, 2015
U.S. helicopter fired on from Mexico side of the border
U.S. helicopter fired on from Mexico side of the border
A U.S. Customs and Border Protection helicopter was forced to make an emergency landing in Texas after it was struck by gunfire from the Mexican side of the border Friday.
Laredo Police were called by border patrol, who said "one of their helicopters had received gunfire," said police spokesman Joe Baeza.
The helicopter was flying over an area notorious for illegal border crossings and narcotics smuggling.
"Our helicopter actually landed in Laredo and there were no injuries," the U.S. Customs and Border Protection said.
In a statement, the FBI said the helicopter was struck several times by gunfire about 5 p.m. during an operational flight near the Rio Grande in Laredo.
"The rounds penetrated and damaged the aircraft, forcing the pilot to make an emergency landing," the FBI statement said. "The pilot sustained no injuries and no individuals on the ground were affected."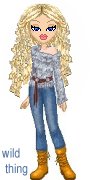 Wild Thing's comment........
Very scary! Thank God the pilot was not injured or killed.
Posted by Wild Thing at June 7, 2015 12:50 AM
---