« Rep. Louie Gohmert (R.-Texas) : There'll be Price to This Nation For Acting in Such a Way | Main | Sen. Jeff Sessions Warns TPA Would Create 'Pacific Union' Akin to European Union »
June 11, 2015
The Trans Pacific Partnership: The most DANGEROUS legislation you never heard of…until now
The Trans Pacific Partnership: The most DANGEROUS legislation you never heard of…until now

Forget about Executive Amnesty for a moment. Forget about repealing The Unaffordable Careless Act. Forget about who is going to run or not run for President. None of the above is of any importance if God forbid Barack Obama gets "Trade Promotion Authority" or what is known as "Fast Track."
So what could be so important, so pressing, to trump all these other issues?
In about the 26th minute of Barack Obama's pseudo populist toned State of the Union address he said, "That is why I am asking Congress to give me Trade Promotion Authority so I can level the playing field in trade agreements."
99.99% of Americans either did not even hear it or if they did they had no idea what the heck he was talking about?
This is what he was talking about…
The Trans Pacific Partnership is a trade agreement being negotiated in SECRET and WITHOUT insight or oversight from Congress. The self proclaimed "most transparent" administration in history is keeping the general public in the dark about this and have refused to allow Congress any information pertaining to the negotiations. The Obama Administration has also forbid U.S. Negotiators from sharing any of the text of the agreements being negotiated until after it is completed when it will be virtually impossible to make changes to it!
Also, it is NOT being negotiated as a Treaty which requires a 2/3rds majority vote in the Senate in order to ratify; instead it is being negotiated as simple legislation which only needs a simple 51 vote majority to pass!
And guess what? Mitch McConnell is planning on giving Obama "Trade Promotion Authority" (Fast Track) powers to pass it! Article 1, Section 8 of the Constitution gives Congress the SOLE POWER to regulate Commerce and Trade with Foreign Nations.
So why is it so bad? Why the urgency? It is just a little trade agreement right?
WRONG…
Threats to our U.S. Sovereignty:
Obamatrade is NAFTA on Jose Canseco type steroids. It is NOT just a trade agreement. If this is allowed to pass it would submit the United States to the jurisdiction of an international tribunal established under the supervision and control of, yup you guessed it, The Anti-American United Unions. These tribunals would SUPERCEDE the U.S. Constitution, SUPERCEDE the U.S. Supreme Court, and SUPERCEDE and OVER RULE State and Federal Court rulings.
Threats to our Religious Freedoms:
So far there are 12 participants: The United States, Vietnam, The Islamic Sultanate of Brunei, Singapore, Chile, Malaysia, New Zealand, Australia, Japan, Canada, Mexico, and Peru. At least 3 of these Countries either practice Sharia Law or persecute Christians and Jews.
Brunei for instance recently adopted Sharia Law and even forced Christian businesses to remove all Christmas decorations this holiday season and made it a crime to practice Christianity openly. Also Malaysia is also a country that forces Christians to convert to Islam and lately have had a lot of disappearing planes and mysterious crashes. Vietnam's Communist government makes all religious groups register with the government and has persecuted Christians as well.
Threats to the U.S. Economy:
Obamatrade would empower foreign companies to use these new foreign tribunals to enforce special privileges only available to them. What's worse, it would also exempt foreign companies from EPA and other standards even though American companies would still be forced to comply putting those companies at a clear and distinct disadvantage. Moreover, to add insult to injury foreign companies would be empowered to bypass our courts and instead litigate U.S. companies before the UN governed tribunals.
Threats to our Internet Freedom:
The Obama Administration already weakened our Internet freedoms by relinquishing ICANN last year. ICANN stands for The Internet Control of Assigned Names and Numbers. The United States has had control over the Internet but now has given that control up to yet again another regulation authority governed by the UN. ICANN was the appetizer; signing Obamatrade would consist of the full course meal.
Obamatrade would also re-write the global rules of the Internet to impose rules that Congress previously rejected in SOPA. They could also deem certain words as "hate speech" such as "freedom" "liberty" or "patriot". The UN would control the Internet and with enough pressure from Muslim Countries who do not believe in freedom they could force this new regulating authority to ban IP addresses that contain these words or worse, prosecute or arrest Americans in the future!
There is a lot more evil and draconian measures included in this very dangerous legislation and I implore you to read all about it by going to www.obamatrade.com or just to prove to those reading this that this is not a Conservative only issue I encourage you all to also Google the words "Obamatrade" and you will see there is a robust opposition to this potential legislation coming from the left as well.
Also, I recently interviewed the creator and founder of Obamatrade, Curtis Ellis and you can hear our interview here: http://www.doublewidenetwork.com/index.php/Audio/the_josh_bernstein_show#2
What you can do to help stop this:
First, read this article, re-post it, tweet it, put it on Linked In, email it, and SHARE IT far and wide. Then contact your Congressional Representative and make sure they know about this. Educate them on it or just email this article to them if that is easier. If they know about it tell them to stop Barack Obama from being granted Trade Promotion Authority!
Lastly, flood the phones of Senate Majority Leader Mitch McConnell's Offices in Kentucky and in Washington.
Mitch McConnell's Office in Washington:
(202) 224-2541 Fax# (202)224-2499
Louisville Office: (502) 582-6304
Lexington Office: (859) 224-8286
Fort Wright Office: (859) 578- 0188
London, KY Office: (606) 864-2026
Bowling Green Office: (270) 781-1673
Paducah Office: (270) 442-4554
Make him hear you! LIGHT UP HIS PHONES! Send Emails, Faxes, phone calls, etc. It is going to be UP TO US TO STOP THIS. Tell Mitch McConnell NOT to give Obama Fast Track Authority!
Again, this is not a right-left issue. The Unions are against this. Committed and admitted Socialist Senator Bernie Sanders is against it. Even the radical leftists in The Environmental Protection Agency are against this. I would gladly team up with those on the other side of the aisle who oppose this in order to defeat it. This affects ALL AMERICANS. Remember, if a majority of Americans actively rise up and take action we can defeat this. If enough members of Congress know about this they will block it. The Trans Pacific Partnership is a freight train running down a very fast track. Let's do everything we can to derail it.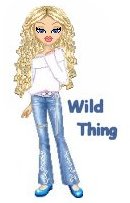 Wild Thing's comment............
And Paul Ryan is also pushing this nightmare. sheesh
Posted by Wild Thing at June 11, 2015 12:50 AM
---