« Hillary Clinton Wrong for America | Main | Michelle Malkin: Why America Hates the GOP-Obamatrade Deal »
June 13, 2015
Rick Perry statement regarding reports that Iran is supporting the Taliban

Rick Perry statement regarding reports that Iran is supporting the Taliban

AUSTIN — Gov. Rick Perry today released the following statement regarding reports that Iran is supporting the Taliban:
Reports that Iran is supporting the Taliban with cash and arms are the latest alarming consequence of the vacuum of leadership created by President Obama's failed foreign policy. Iran has time and again looked for any opportunity to pursue its regional ambitions, which opens the door to more sectarian violence in the future.
The Obama Administration has claimed that it is conceding ground in the Iranian nuclear negotiations in order to incentivize Iran to act constructively in other areas, like Afghanistan. As this latest news shows, even by the Obama Administration's own standard, these negotiations are failing.
If the Administration's nuclear deal is signed at the end of the month and sanctions against Iran are lifted, it will further enable Iran to fund fundamentalist groups like the Taliban, which we have spent over a decade fighting. It is long past time for the United States to hold the line in nuclear negotiations with Iran.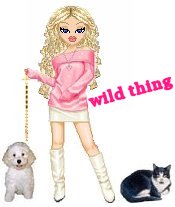 Wild Thing's comment.,...........
Excellent statement.
Posted by Wild Thing at June 13, 2015 12:49 AM
---