« The USS Gerald Ford is the first in a line of nuclear-powered ships | Main | Damage From Chinese Hack Of The OPM ( Office of Personnel Management ) Is Beyond Measure »
June 21, 2015
Rep. Louie Gohmert (R-TX) says Obama has "outed" an active Israeli spy mission in Iran
Rep. Louie Gohmert (R-TX) says Obama has "outed" an active Israeli spy mission in Iran
" United States Congressman Louie Gohmert revealed Thursday that the Obama administration had "outed" an active Israeli spy mission in Iran. Israel, he said, had infiltrated Israeli spies into mainland Iran via cargo boats.

He dropped the bombshell in a speech at EMET's 9th annual "Rays of Light in the Darkness" gala dinner.
Rep. Gohmert, who is one Israel's fiercest and truest friends on Capitol Hill, stated: "We are on the brink of disaster."

He listed a stream of virulently anti-Israel actions taken by President Obama which included the "outing" of the Israeli spy mission, and the Obama Administration's disclosing of possible use of Azerbaijani airspace by Israel.

Rep. Gohmert did not elaborate on whether Obama's disclosure of Israeli covert operations had resulted in the capture or death of any of Israel's Iranian spies.
Gohmert also related that he is often asked about prophecies of "end-of-days" events, and how they might be tied to the current events. He explained, "I tell everybody, the only way America will be around until the end of days is if America is the best friend Israel ever had."
However, the plain talking congressman made clear, "the new gas chambers are called nuclear weapons. And, we can't, can't allow Iran to kill millions of Jews. They must be stopped!"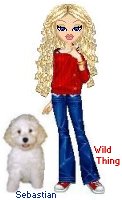 Wild Thing's comment............
I pray Israel survives the next 1.5 years until Obama is gone.
Posted by Wild Thing at June 21, 2015 12:55 AM
---
Comments
I wish we had a few hundred more Louis Gohmerts in Congress. Louis does not back down and stands behind his beliefs, America and her real allies.
It does not surprise me that muslim obama would do what he can to hurt Israel. I also pray that Israel lasts until Jan 2017.
Posted by: TomR,armed in Texas at June 21, 2015 01:32 PM
---