« Kevin Jackson Destroys Professional Ferguson Protester DeRay McKesson | Main | The Trans Pacific Partnership: The most DANGEROUS legislation you never heard of…until now »
June 10, 2015
Rep. Louie Gohmert (R.-Texas) : There'll be Price to This Nation For Acting in Such a Way

Rep. Louie Gohmert (R.-Texas) : There'll be Price to This Nation For Acting in Such a Way
(CNS News) – Rep. Louie Gohmert (R.-Texas) said on the floor of the U.S. House of Representatives yesterday that God may make the United States pay a price because, Gohmert said, the Obama administration has been telling people in Africa it will help them counter radical Islam but only if they abandon their Christian views on abortion and same-sex marriage.
"Only if you will violate your Christian beliefs will we be willing to come help you," Gohmert said, summarizing his understanding of the administration's view. "If there is a God as the Bible talks about, there will be a price to this Nation for acting in such a way."
The video above is an excerpt from Gohmert's speech, which has been published in the Congressional Record

Many of us believe what Scripture says, to whom much is given, of them much is required.
I have mentioned a number of times the elderly West African gentleman who advised me when I was over there with Mercy Ships: We were so excited when you elected your first Black President, but we have continued since then to see America get weaker, and you have got to go back to Washington and tell your friends there that, when America gets weaker, we suffer.
Then we see the stories that to whom much is given. This United States of America, that our leaders in this administration, according to articles, a Catholic Bishop in Nigeria, that this administration is saying: We are not going to help you stop Boko Haram, these radical Islamists; we are going to let them keep killing innocent Christians, kidnapping, and sexually raping, abusing Christian girls. But, if you will change your laws and accommodate same sex marriage and pay for abortion, then we will be willing to come help.
I was advised by some other Members of Congress who got back from a trip to East Africa, where they were told by leaders in East African nations the same thing that they are being told by the people in this administration: Oh, yeah, we will help you with radical Islam, but only if you change your laws to violate your strongly held Christian beliefs that same-sex marriage is wrong. And also, start providing abortions, also violating your strongly held religious beliefs.

: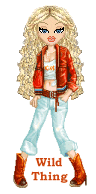 Wild Thing's comment........

Gohmert is right !
Posted by Wild Thing at June 10, 2015 12:55 AM
---
Comments
We're already paying the price. Just look at what's happening in America right now. The weather, civil unrest, corruption in government, and diseases which were once eradicated are making a comeback. Read the Old Testament and you'll see God didn't send lightning bolts down to get peoples attention, he did it over time like mentioned above.
Posted by: BobF at June 10, 2015 08:53 AM
---