« Sen. Jeff Sessions Warns TPA Would Create 'Pacific Union' Akin to European Union | Main | GOP presidential candidate Carly Fiornia on Hillary Clinton »
June 12, 2015
Record Number Of Americans Renounced Their U.S. Citizenship In 2015

Record Number Of Americans Renounced Their U.S. Citizenship In 2015

(CNSNews.com)— Between January and March of 2015, a record 1,336 Americans renounced their U.S. citizenship, according to a quarterly report by the Internal Revenue Service (IRS) that was published in The Federal Register.
The list includes long-term permanent residents who are considered American citizens under the Health Insurance Portability and Accountability Act of 1996 (HIPPA), the IRS noted. The previous record was 1,130 in the second quarter of 2013, according to Treasury Department data.
A record total of 3,415 Americans renounced their citizenship last year, according to the "Quarterly Publication of Individuals Who Have Chosen To Expatriate."
In a survey conducted by the University of Kent between December 2014 and January 2015, 1,546 U.S. citizens and former citizens were asked why they no longer wanted to be Americans. Survey participants stated that high taxes were the primary reason for renouncing their citizenship. But the survey also found that contrary to popular belief, income was not a key factor in their decision.
"Of those who have renounced or relinquished US citizenship (142 of the total respondents), nearly half (43%) have annual pre-tax household incomes of under $100,000 (USD). There is, similarly, very little difference in renunciation intention between those with lower incomes and those with higher incomes: of US citizen respondents with annual household incomes under $100,000 (USD), 28% are actively thinking of renouncing; of US citizen respondents with incomes above $250,000 (USD), 33% are actively thinking of doing so."
In 2014, the government raised the fee for those wishing to formally relinquish their U.S. citizenship from $450 to $2,350. But nearly a third of those surveyed say they are still thinking about doing it anyway.
"Of the US citizen respondents, 31% have actively thought about renouncing US citizenship and 3% are in the process of doing so," the survey noted.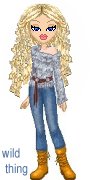 Wild Thing's comment............
So where are they going.
Europe=muzzies
Asia=muzzies
Russia=Marxists
South America=muzzies and Marxists
China=already owns us
Posted by Wild Thing at June 12, 2015 12:40 AM
---