« Krauthammer: SCOTUS Gay Marriage Decision 'Is a Huge Loss for Democracy' | Main | NEW BLACK PANTHER PARTY Calls For Mass Killing Of White People With Bombs »
June 27, 2015
Muslim Obama Puts US soldiers on drinking and eating restrictions in Southeast Asia during Ramadan

US soldiers on drinking and eating restrictions in Southeast Asia during Ramadan

A top commander in southwest Asia reminded U.S military personnel stationed in Muslim countries in the Middle East of the restrictions placed on them during Ramadan. According to a report by the U.S. Air Forces Central Command Public Affairs, Brig. Gen. John Quintas, 380th Air Expeditionary Wing commander in Southwest Asia, said that the U.S. is "committed to the concepts of tolerance, freedom and diversity." But he added that soldiers should "become more informed and appreciative of the traditions and history of the people in this region of the world… [R]emember we are guests here and that the host nation is our shoulder-to-shoulder, brothers and sisters in arms, risking their lives for our common cause to defeat terrorism."
During the 30-day religious celebration of Ramadan, even non-Muslims are expected to obey local laws regarding eating, drinking, and using tobacco in public. Violators can be fined up to $685 or receive two months in jail. A spokesperson for United States Central Command [CENTCOM] said that "we are not aware of any specific instances of anyone being arrested" for such violations.'''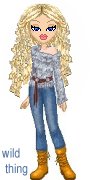 Wild Thing's comment............
God help us all, the CIC of the United States of America once again pushing, and pushing his freaking Muslim agenda on our troops!!!!!!!!!!!!!!!!!!!!!!!!!!!!
US forces should NOT be required to forgo food and drink just because some idiot has declared it. Or service men and women deserve to be fed at normal times.
Posted by Wild Thing at June 27, 2015 12:55 AM
---
Comments
I was deployed to Saudi Arabia four times between 1980 - 1982 supporting Operation Elf-One. During Ramadan we were restricted on what we could do outside of our compound during this time.
Posted by: BobF at June 27, 2015 10:42 AM
---
I agree that in their stinkhole countries we should try to abide by their customs. Conversely, these asswipe muzzies in America and the West need to drop their goddamned demands for us to allow their islamic sicko practices and by God abide by our culture.
Posted by: TomR,armed in Texas at June 28, 2015 09:36 AM
---