« Ex-Advisers Warn Obama That Iran Nuclear Deal 'May Fall Short' of Standards | Main | A Fort Smith School Board committee Bans Rebel Mascot And School Band From Playing Official Song "Dixie" In Response To Charleston Shooting »
June 25, 2015
Kids Selling Salt And Pepper In School Hallways To Spice Up Michelle Obama's Horrible Lunch Program
Kids Selling Salt And Pepper In School Hallways To Spice Up Michelle Obama's Horrible Lunch Program

School lunches are so bland that kids are selling salt and pepper to spice them up, a school official told lawmakers Wednesday.
This "contraband economy" is result of the Healthy, Hunger-Free Kids Act Of 2010, said John Payne, a school board president in Indiana.
The 2010 bill directed the U.S. Department of Agriculture to create national standards for food served and sold in schools, which included limits on what could be served and how much, as well as a maximum amount of calories that can be included in school meals.
Payne, president of the Blackford County School Board in Hartford City, Ind., told House lawmakers that students in his school district have been "caught bringing in — and even selling — salt, pepper and sugar in school to add taste to perceived bland and tasteless cafeteria food."
Payne said the USDA standards are strangling school districts by making them provide food students won't eat in addition to increasing the cost of lunch for school districts.[…]
Lynn Harvey, of North Carolina's school nutrition services, testified that participation in school meals has dropped 5 percent in North Carolina under the new restrictions even as enrollment has increased.
Ninety percent of North Carolina school nutrition directors said a requirement that all grains must be whole grain is the main culprit, Harvey said.
For example, Harvey said that since breakfast biscuits were switched to whole grain, participation in breakfast has dropped in 60 percent of her state's school districts.
"No amount of training or technical assistance for schools will change students' distaste for foods that look and taste unappealing to them," she said.
Another problem is that a provision in the 2010 bill requiring states to review school meals programs every three years is creating an unnecessary burden, South Dakota Secretary of Education Melody Schopp testified.
Schopp said the excess regulation is creating more paperwork and less benefit to needy, hungry children.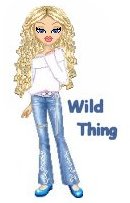 Wild Thing's comment...............
Michelle should mind her own freaking business. She and Barack don't have their daughters going to these schools and being forced to eat her horrible food.
Posted by Wild Thing at June 25, 2015 12:47 AM
---
Comments
Of course Michelle's daughters go to an elite DC private school and probably get gourmet quality school meals.
Posted by: TomR,armed in Texas at June 25, 2015 04:30 PM
---