« Gov. Rick Perry Announced His Run for President 2016 | Main | D-Day June 6th, 1944 We Will Never Forget »
June 06, 2015
John Hinckley Jr. wants to 'fit in,' applies to jobs at Subway and Starbucks - He should be in JAIL

John Hinckley Jr. wants to 'fit in,' applies to jobs at Subway and Starbucks
WASHINGTON — The man who shot President Ronald Reagan wants more than anything to "fit in" and be "a good citizen." He tried to get a fast-food job, and loves to drive. His musical tastes run from Elvis and Paul McCartney to Nirvana.
John Hinckley Jr. has been barred for years from talking to the media, but court documents made available this week contain rare snippets of his voice.
A federal judge is deciding whether to allow Hinckley to live full-time outside St. Elizabeths, the mental hospital that has been his home since he was found not guilty by reason of insanity in the 1981 shooting that wounded Reagan and three others.
Hinckley has spent longer stretches of time on the outside in recent years, staying at his mother's home in Williamsburg, Virginia, where the hospital says he's ready to live full-time. Prosecutors have pushed for tight restrictions including wearing an ankle bracelet, a requirement the judge has dismissed in the past.

On driving, which Judge Paul L. Friedman allowed him to do unaccompanied beginning in 2014:
"I love the feeling of being able to drive on the open road. It's so great."
On being rejected for volunteer opportunities at a botanical garden, the local humane society and the law library at the nearby College of William & Mary:
The law library "would have been a great gig for me. But when it gets to a certain level and my name gets brought up, my reputation gets in the way and I hit another road block."
On getting a job:
"I'd love to get a job so I can have some real income."
On asking for jobs at Subway and Starbucks while being followed by the Secret Service:
Two agents were "watching and listening to every little thing. That just bummed me out once that started happening. It made me feel awkward and uncomfortable."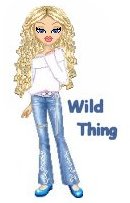 Wild Thing's comment...........
Why the hell is he not full time in jail for the rest of his life. sheesh.
Posted by Wild Thing at June 6, 2015 12:50 AM
---
Comments
Some lawyer in a black robe will basically let him go because in doing so, it's a slap in the face of President Reagan.
Posted by: BobF at June 6, 2015 07:20 AM
---