« Trade Promotion Authority (TPA) Ploy Revealed: Small Business Tax Hike That Violates GOP's Anti-Tax Pledge | Main | Good for the Dallas Police!! Dallas Police: We Do Not Accept CNN Anchor's Weak 'Apology' For Calling Attacker On Police HQs 'Courageous And Brave' »
June 15, 2015
Here are the 3 high-tech vehicles vying to replace the Humvee

Here are the 3 high-tech vehicles vying to replace the Humvee

The US Army is finally set to phase out one of the most consistent images of modern American military power: the Humvee.
Earlier this year, the US Army announced the three finalists for the massive contract to replace the iconic Humvee, which has been in service for almost three decades.
Oshkosh Corporation, defense contractor Lockheed Martin, and Humvee-maker AM General each delivered 22 prototypes of their Joint Light Tactical Vehicles (JLVT) to military evaluators, who are running elaborate tests on the vehicles to determine the best fit.
Since the 1990s, AM General's Humvee has been the US military's workhorse, first seeing action in the Gulf War.
Despite its ubiquity, the Humvee has caused some serious headaches for American forces. As Wired notes, the Humvee was designed in the 1980s as an off-road carrier to transport troops and equipment quickly across Eastern Europe in a theoretical ground war against the then Soviet Union.
But after the collapse of the Soviet Union, the Humvee's mission changed. It was deployed to the front lines in Iraq and Afghanistan, where US commanders quickly discovered that it was dangerously under equipped to protect troops against close-combat urban fire and improvised explosive devices.
With this problem in mind, the vehicles in this summer's competition are all far more resistant to explosive blasts. The new vehicles are smaller, so they can be more easily airlifted and transported. They're also light and better equipped to deal with the urban and off-road patrol duties that the Humvee took on in Afghanistan and Iraq.
The winning payout for the contract will be huge. As the Dallas Morning News reports, the US Army plans to spend billions on at least 20,000 vehicles, and the Marine Corps will likely buy around 5,000. If the vehicle is more successful, it could be an even greater windfall — since the '80s, the AM General has produced 250,000 Humvees for the US military.
Here are the three vehicles that could replace the Humvee:

Please CLICK ON THIS LINK to go to their page, it shows each of them and a small write up as well. ~Chrissie.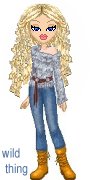 Wild Thing's comment.............
If they will in any way make it safer for our troops I am all for this.
Posted by Wild Thing at June 15, 2015 12:55 AM
---
Comments
We have sure come a long way since the Jeep which replaced the horse. Now the small personnel transport is almost a mini tank. Armored and armed. Smaller than an infantry fighting vehicle but larger than a humvee or jeep. All three of these prototypes look capable. Anything that protects our troops.
Posted by: TomR,armed in Texas at June 15, 2015 11:58 AM
---