« Charleston Church Opens Doors For Its Sunday Service, Hundreds Come To Offer Support | Main | Senator Jeff Sessions: Fast-Tracking The Loss Of U.S. Sovereignty »
June 23, 2015
Harassment Complaints Tripled At State Dept Under Clinton And Kerry

Harassment Complaints Tripled At State Dept Under Clinton And Kerry

Harassment complaints nearly tripled at the State Department under the watch of Hillary Clinton and John Kerry, according to a State Department watchdog report released Thursday.
The Washington Times reports that harassment complaints hit 88 formal claims during Clinton's third year at State in 2011. This number jumped to 248 formal claims just three years later in 2014 with Kerry serving as secretary. Hundreds more informal harassment complaints were also filed during this time.
Last year, more than one-third, or 38 percent of complaints filed by employees, dealt with sex discrimination or reprisals. An additional 43 percent of complaints were made up of alleged harassment dealing with unfair hiring or promotions.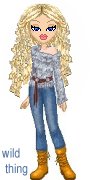 Wild Thing's comment..........
Kerry and both the Clinton's are such terrible people.
Posted by Wild Thing at June 23, 2015 12:40 AM
---