« Obama Prepares More 'Executive Actions' On Global Warming | Main | Hillary Clinton charged a kids' charity $200,000 to speak — and she pocketed every dime »
June 17, 2015
Good Greif! Donald Trump: Trump/Oprah Ticket Would Be Unstoppable In White House Race
Donald Trump: Trump/Oprah Ticket Would Be Unstoppable In White House Race

Donald Trump sat down with George Stephanopoulos today after announcing that he's joined the GOP field of POTUS candidates. The ABC News chief anchor reminded the real estate mogul/reality star that the second time he mulled a White House run, in 1999 as a Reform Party candidate, he said he'd like to run with Oprah Winfrey

Trump, who announced his presidential candidacy in a speech at Trump Tower in Manhattan, responded that Trump/Oprah would be the winning ticket in 2016. "I think Oprah would be great. I'd love to have Oprah," he said, sitting with Stephanopoulos at his high-rise. "I think we'd win easily, actually."
When Stephanopoulos asked if Winfrey is still on his VPOTUS shortlist, Trump said: "She's great, she's talented, she's a friend of mine. She's a good person. I've been on her show. I like Oprah. I mean, is that supposed to be a bad thing? I don't think so."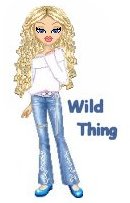 Wild Thing's comment...........
Oprah???? God help us…this is pitiful. I am not a fan of Trump for president. no thank you. I have met him several times when Nick and I lived in California all those years, he was always polite and all that but to be president that is something else.
Posted by Wild Thing at June 17, 2015 12:50 AM
---
Comments
In wanting Oprah, it only tells me the presidency is nothing but a big joke for him.
Posted by: BobF at June 17, 2015 08:44 AM
---
That pretty well killed any chances he had for the nomination. I do hope though that Trump enlivens the debates and causes some of the other candidates to drop their normal cautions and actually positively commit to policies and stands.
Posted by: TomR,armed in Texas at June 17, 2015 11:53 AM
---