« Good for the Dallas Police!! Dallas Police: We Do Not Accept CNN Anchor's Weak 'Apology' For Calling Attacker On Police HQs 'Courageous And Brave' | Main | How Best-Selling Thriller Novelist Brad Thor Came To Endorse Rick Perry For President »
June 16, 2015
Gohmert On TPA and TPP : No Way President Would Be Fighting This Hard If It Limited His Power

Gohmert On TPA and TPP : No Way President Would Be Fighting This Hard If It Limited His Power

Rep. Louie Gohmert (R-TX) took to the House floor Monday morning to point out the irony surrounding President Obama's push for trade deals.
Gohmert challenged Republican Rep. Paul Ryan (R-WI) argument that granting Obama fast-track trade authority – TPA – would actually put "Congress in the driver's seat."

Gohmert questioned, "How ironic that President Obama seems to have worked harder on this bill than he has about anything since Obamacare?" The reason for that would be that Obama wants more power, not because he's eager to hand the steering wheel to Congress.
He added, "The American people have made clear they did not want the TPA passed. They certainly don't want the TAA passed." He adds:
How ironic that we're told the TPA passage will create a massive number of jobs and yet people who've really looked at it on the Democratic side say 'nu-uh – this is going to cost a lot of jobs," so we got to have more unemployment benefits, more government help for people that are going to lose their job – which is what the TAA basically does– or we can't vote for the TPA. Well, how ironic…
He also pointed out the irony of Obama's push for TPA passage.
"It is rather ironic because it's just hard to believe that he [President Obama] would be working this hard to limit his own powers – he's never done that before. He has never worked to limit his own powers," Gohmert argued.
"Some of the same people that pushed so hard to pass TARP – the Wall Street bailout – is also pushing for this," Gohmert continued, pointing out even more irony in the push to pass TAA to enact TPA.
The House of Representatives is reportedly taking a vote on TAA on Tuesday since it failed to pass Friday, placing TPA on hold for the time being.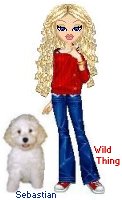 Wild Thing's comment..........

Good for Louie Gohmert.
Posted by Wild Thing at June 16, 2015 12:50 AM
---
Comments
Of course obama will not cede any executive power to Congress. But obama does like to cede US power to the New World Order. obama's goal is to make the presidency a dictatorship and America a typical third world shit hole.
Louie Gohmert is probably the most conservative and bravest member of Congress. If only there were many more like him.
Posted by: TomR,armed in Texas at June 16, 2015 11:58 AM
---