« State's attorney Mosby seeks to block release of Freddie Gray autopsy: It Must be Damning | Main | Gov. Rick Perry Announced His Run for President 2016 »
June 05, 2015
Flanked By Navy SEALS, Rick Perry Announced He's Running For President

Flanked By Navy SEALS, Rick Perry Will Announce He's Running For President Today
by Katie Pavlich
Former Texas Governor Rick Perry will officially announce his presidential plans today from Addison, Texas flanked by an impressive group of special operations veterans. Perry is a veteran of the U.S. Air Force. Check out the list:
Retired U.S. Navy SEAL Paul Craig
Retired U.S. Navy SEAL JJ Jones
Taya Kyle, widow of Chris Kyle, the most lethal sniper in U.S. history and author of American Sniper
Retired U.S. Navy SEAL Marcus Luttrell, author of Lone Survivor
Navy SEAL Morgan Luttrell
Retired U.S. Marine Corps Captain Dan Moran
Retired U.S. Navy SEAL Pete Scobell
Retired U.S. Navy SEAL and Medal of Honor Recipient Mike Thornton
New York Times Bestselling author Brad Thor will also be at the announcement along with Melanie Luttrell, wife of Marcus Luttrell.
Late last week Taya Kyle, the widow of Navy SEAL sniper Chris Kyle, sent out an email in support of Perry for RickPac detailing her personal relationship with the governor and his wife. She will also be in attendance today.
"One of the greatest things my husband, Chris Kyle, ever did was move our family to Texas. Even though he is gone, this state that shaped his patriotism, integrity and loving spirit reminds us of him at every turn. I tend to keep my political opinions to myself—the only candidate I ever endorsed was in a race for county sheriff—but this is different. On Thursday June 4th, I'll be in Addison, Texas, where I'll proudly stand with one of the great leaders this state and country have ever produced: Rick Perry," Kyle wrote. "I got to know Rick and Anita Perry outside of the public eye, where I've had an up-close view of their humility and commitment to doing the right thing for people regardless of who gets the credit. Believe me, they are a breath of fresh air in a political system full of people playing games and twisting the truth. My husband may have been in the military, but no one tells me which leader to follow. Instead, I look beyond the sound bites and even minor disagreements to find who has the economic TRACK RECORD and the CHARACTER it takes to make tough choices in the face of criticism. That's why I'll be there in person as Rick and Anita Perry discuss their future and his vision for America. Please join me and patriots like Marcus & Morgan Luttrell as we stand with our friend, Gov. Rick Perry."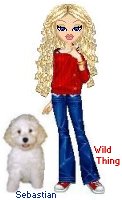 Wild Thing's comment........
I love that he had Veterans there it made it even more special.
Posted by Wild Thing at June 5, 2015 12:50 AM
---