« F-16 surge | Main | Kids Selling Salt And Pepper In School Hallways To Spice Up Michelle Obama's Horrible Lunch Program »
June 25, 2015
Ex-Advisers Warn Obama That Iran Nuclear Deal 'May Fall Short' of Standards

Ex-Advisers Warn Obama That Iran Nuclear Deal 'May Fall Short' of Standards
So five of Obama's own former negotiators worry he's gonna give away the store in Iran talks

Five former members of President Obama's inner circle of Iran advisers have written an open letter expressing concern that a pending accord to stem Iran's nuclear program "may fall short of meeting the administration's own standard of a 'good' agreement" and laying out a series of minimum requirements that Iran must agree to in coming days for them to support a final deal.
Several of the senior officials said the letter was prompted by concern that Mr. Obama's negotiators were headed toward concessions that would weaken international inspection of Iran's facilities, back away from forcing Tehran to reveal its suspected past work on weapons, and allow Iranian research and development that would put it on a course to resuming intensive production of nuclear fuel as soon as the accord expires.

The public nature of the announcement by some of Mr. Obama's best-known former advisers, all of whom had central roles in the diplomatic, intelligence and military efforts to counter Iran's program, adds to the challenge facing Secretary of State John Kerry as the negotiations head toward a deadline of next Tuesday.

A judgment from Mr. Obama's own former advisers that the final accord falls short would provide ammunition for Republican critics who have already said they will try to kill it when it is submitted to Congress for review.
But it creates an opportunity for Mr. Obama as well. The letter was also signed by a number of prominent Republicans from President George W. Bush's administration. A determination by them that the standards set out in the letter have been achieved would undercut the Republican critique.
"Most of us would have preferred a stronger agreement," the letter begins, going on to assess the proposed accord as useful for delaying Iran's program, but not a long-term solution to the problem of a nuclear Iran.
"The agreement will not prevent Iran from having a nuclear weapons capability," it continues. "It will not require the dismantling of Iran's nuclear enrichment infrastructure. It will however reduce that infrastructure for the next 10 to 15 years. And it will impose a transparency, inspection, and consequences regime with the goal of deterring and dissuading Iran from actually building a nuclear weapon."

continue reading just CLICK HERE, thank you.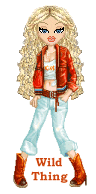 Wild Thing's comment..............
Obama will not listen to anyone, even people that used to be in his administration. He is only about what he wants.
Posted by Wild Thing at June 25, 2015 12:45 AM
---