« Rep. Louie Gohmert (R-TX) says Obama has "outed" an active Israeli spy mission in Iran | Main | Obama's Schedule For The Week Of 22 June, Hosts Iftar Dinner (celebrating Muslim Ramadan ) And Celebrate LGBT Pride Month »
June 22, 2015
Damage From Chinese Hack Of The OPM ( Office of Personnel Management ) Is Beyond Measure

Damage From Chinese Hack Of The OPM ( Office of Personnel Management ) Is Beyond Measure
New Revelations Suggest Chinese Hackers Had Inside Help
Heading into the weekend, we learned the Chinese hackers who hit the Office of Personnel Management had a whole year to root around in the security clearance database. Now we find out they were "root" while they were doing it.
The New York Times delivers news that will chill the bones of anyone who knows anything about system administration:
Undetected for nearly a year, the Chinese intruders executed a sophisticated attack that gave them "administrator privileges" into the computer networks at the Office of Personnel Management, mimicking the credentials of people who run the agency's systems, two senior administration officials said. The hackers began siphoning out a rush of data after constructing what amounted to an electronic pipeline that led back to China, investigators told Congress last week in classified briefings.
Much of the personnel data had been stored in the lightly protected systems of the Department of the Interior, because it had cheap, available space for digital data storage. The hackers' ultimate target: the one million or so federal employees and contractors who have filled out a form known as SF-86, which is stored in a different computer bank and details personal, financial and medical histories for anyone seeking a security clearance.
"This was classic espionage, just on a scale we've never seen before from a traditional adversary," one senior administration official said. "And it's not a satisfactory answer to say, 'We found it and stopped it,' when we should have seen it coming years ago."
This is catastrophic news, because it means the hackers had access to pretty much everything at the incompetently-managed OPM.
It's amazing to watch agency officials sleepwalk through congressional hearings with a hey, whaddaya gonna do? attitude, secure in the knowledge nobody ever faces consequences for failure in the Obama Administration, when the damage is this breathtaking. (The NYT article has a few lowlights from those hearings, including Democrats losing their cool with hapless OPM director Katherine Archuleta and describing her agency as seeming like "deer in the headlights.")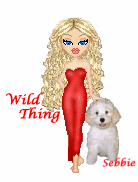 Wild Thing's comment.............
To call this a Hack is no different than calling the attack on Pearl Harbor a Plane Ride With A Stop Over Hawaii
Call it what it is.... It's Treason.
Posted by Wild Thing at June 22, 2015 12:45 AM
---
Comments
Just as we seem to not take our war with islam too seriously America also seems to downplay our wars with China and Russia. Just because there is no actual shooting(yet) we seem to downplay their attempts to harm us financially. Add to that the incompetance of our behomath govt bureaucracy and the dishonesty of our govt leadership it is no surprise our enemies are winning their wars with us.
Posted by: TomR,armed in Texas at June 22, 2015 01:48 PM
---