« Obama Blames Pentagon for Lack of ISIS Strategy – Pentagon Responds: "What the F*** Was That? We've given him lots of options!" | Main | Kevin Jackson Destroys Professional Ferguson Protester DeRay McKesson »
June 10, 2015
Cheney: 'I'm 'Fearful' Americas Have Forgotten 9/11
Cheney: 'I'm 'Fearful' Americas Have Forgotten 9/11
Sunday from New York, on AM 970's "The Cats Roundtable" with host John Catsimatidis , while discussing President Barack Obama's foreign policy and the fight over NSA spying, former Vice President Dick Cheney said on Sunday that he is "fearful" that Americans "have forgotten what happened" on 9/11.
Cheney said, "You guys saw it all on 9/11, and the possibility for mass casualty attacks is very real."
"I'm fearful that we've gotten far enough away now, after 14 years, far enough away from 9/11, that too many people have forgotten what happened and what it's like when it does happen," he continued. "Because there is a danger that next time they will have something deadlier than airline tickets and box cutters when they launch an attack."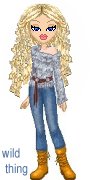 Wild Thing's comment............
I agree it sure feels like many Americans have forgotten, especially the fact that they voted for Obama not only once but twice.
Posted by Wild Thing at June 10, 2015 12:45 AM
---