« Dabiq: ISIS Could Transport Nuke from Nigeria into U.S. Through Mexico | Main | State's attorney Mosby seeks to block release of Freddie Gray autopsy: It Must be Damning »
June 04, 2015
Baltimore Councilman Nick Mosby, Husband Of Marilyn Mosby, Told Police To Stand Down During Riots
Baltimore Councilman Nick Mosby, Husband Of Marilyn Mosby, Told Police To Stand Down During Riots
Not only was it the Mayor giving 'space to destroy', but City Councilman Nick Mosby, husband of the Baltimore State's Attorney, Marilyn Mosby, who is prosecuting the cops in the Freddie Gray case, admits he was involved in telling the police to stand down.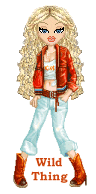 Wild Thing's comment.........

God bless the police. As far as Nick and Marilyn Mosby , go jump off a cliff.
Posted by Wild Thing at June 4, 2015 12:50 AM
---