« What does Queen Hillary Do Well? | Main | Hillary Clinton tells a supporter who wanted a picture to "go to the end of the line." »
June 01, 2015
Al Sharpton the race pimp who does not pay taxes sets his sights on 2016 Republican National Convention Cleveland

Al Sharpton the race pimp who does not pay taxes sets his sights on 2016 Republican National Convention Cleveland
The Rev. Al Sharpton took aim at Cleveland's 2016 Republican National Convention in front of a packed house at Cleveland's Olivet Institutional Baptist Church on Friday night, speaking for nearly an hour.
"Jeb Bush and Scott Walker and them think they are going to come in here and have four or five days of convention," Sharpton said. "We are going to have another convention outside."
Civil rights groups including the NAACP, Greater Cleveland National Action Network and Urban League of Greater Cleveland asked Sharpton, a civil rights activist and MSNBC talk show host, to give the speech in Cleveland.[…]

On Friday, Sharpton promised to mobilize and register "tens of thousands" of voters prior to the 2016 election.
"If the energy of changing police energizes and ignites voter registration and participation in Ohio … then the next president will be determined to fix policing in that state of Ohio," Sharpton said. "They tell me you can't win the White House unless you win Ohio."[…]
Here's some of what else Sharpton said Friday night:
"I don't care how much you build downtown, I don't care what championship you win. Jesus said, in the middle of all your development, bring unto me a child. What are you going to do about Tamir Rice? Bring unto me a child." "The blood of that child and the blood of that lady and man in that car, you have to deal with that." "We're going to be peaceful, but we're not going to be quiet."
"As long as the lights are out, roaches will do whatever they want to do in your town, but the minute you cut the light on, roaches will fly, roaches will run. They ask you why Al Sharpton come to Cleveland, tell them I'm a roachologist. "I have come to Cleveland to turn the light on. This party ain't going nowhere. We have come to cut the light on and we are going to keep the light on until we get justice for these people." "If you thought a few demonstrations was something, you wait until a few months when we are going to support what is going on in Cleveland."

"The protests and activism in this city showed a dignity and respect that has not been seen, and the arrogance of some, man asked me about whether there is going to be violence. There has already been violence. If you shoot 137 shots into a car, how do you not call that violence?" "You shoot a 12-year-old boy with a toy gun and 188 days later can't end the investigation, what do you call that but violence? You're talking about kids in the street, I'm talking about men in blue uniforms.""Y'all got some strange police. You thought they may have had a gun and were shooting so you run to them and jump on the hood."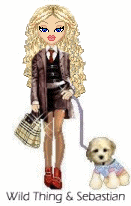 Wild Thing's comment.............
Seriously this jerk Al Sharpton needs to be arrested for his not paying taxes but also for his horrible race baiting that has caused so many riots and destruction.
I think it is horrible how he wants to disrupt our Republican convention.
Posted by Wild Thing at June 1, 2015 12:55 AM
---