« Canadian judge frees former teen terrorist who killed US Army medic | Main | Ben Carson backs raising minimum wage »
May 08, 2015
'We Don't Compromise America's Bedrock Principles': Megyn Kelly Delivers Passionate Free Speech Monologue
'We Don't Compromise America's Bedrock Principles': Megyn Kelly Delivers Passionate Free Speech Monologue
Fox News host Megyn Kelly delivered a passionate monologue Thursday evening about free speech in the wake of a controversial "draw Muhammad" event that has stirred debate nationwide.
"We don't compromise America's bedrock principles just to make other nations like us more," Kelly said.
Two suspects were fatally shot Sunday after opening fire outside the venue of the "draw Muhammad" cartoon contest. A recruiter for the Islamic State was thought to have been in contact with one of the individuals before the shooting.
The Fox News host came out strongly this week in support of free speech, contending one doesn't have to support the organizer of the cartoon contest to support the right to host it.
"The bottom line here is that some in this country have been so busy trying to figure out how to avoid causing any religion any offense they have forgotten what is offensive to Americans: those who would trample on our core ideals," Kelly said.
"In America we stand for liberty and freedom to offend, to provoke, to persuade and to defy," she concluded.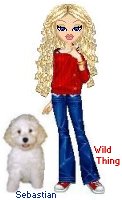 Wild Thing's comment.........
Love it, good for Megyn.
Posted by Wild Thing at May 8, 2015 12:55 AM
---
Comments
I love Megyn. She is a smart debater and a knowledgable political host. I agree with her 100% on this free speech commentary.
Posted by: TomR,armed in Texas at May 8, 2015 11:57 AM
---