« Unlike Obama Here Are Real Men As They Line Up & Lock Arms to Protect Baltimore Police | Main | In Crawford, TX. Wounded warriors ride with President Bush in 5th -annual 100K »
May 01, 2015
US, Qatar launch talks on fate of Taliban leaders swapped for Bergdahl

US, Qatar launch talks on fate of Taliban leaders swapped for Bergdahl
U.S. and Qatari officials began talks Wednesday about extending security assurances for five senior Taliban members who were released from Guantanamo Bay in exchange for Sgt. Bowe Bergdahl and whose transfer to Qatar triggered an outcry on Capitol Hill.
The talks could lead to an extension of at least some aspects of a one-year arrangement that required Qatar to keep the former prisoners under supervision and ban them from leaving. They could also lead to the former detainees being transferred to another country, according to individuals familiar with the discussions. The agreement expires at the end of May.
In the talks, being held in Doha, the Qatari capital, administration officials presented a number of options for the future status of the aging Taliban leaders, who live with their families on a special compound as guests of the tiny Persian Gulf nation.
The approaching end of the agreement has sparked new ire among lawmakers still angry about the transfer.


"These are dangerous terrorists who, by the Administration's own admission, should not be allowed to return to Afghanistan," Rep. Mac Thornberry, R-Texas, chairman of the House Armed Services Committee, said in a statement. "It is troubling then that the White House has waited this long to begin deliberation on how to prevent that."
The administration transferred the men in May 2014 in exchange for the release of Bergdahl, a U.S. soldier who was held captive in Pakistan by the Taliban and its allies for almost five years after leaving his base in eastern Afghanistan. In March, the army charged Bergdahl with desertion.
Under the existing deal, the men's telephone and electronic communications have been monitored and they have been prohibited from fundraising or militant incitement.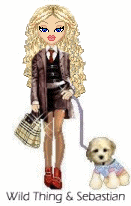 Wild Thing's comment........
They never should have let these terrorists out of GITMO.
Posted by Wild Thing at May 1, 2015 12:50 AM
---