« Obama's EPA Grants Itself Power To Regulate Ponds, Ditches, Puddles | Main | Gov. Bobby Jindal Says Rand Paul Is Unfit To Be Commander-In-Chief - Thank you Jindal I agree! »
May 28, 2015
U.S. Air Force Pilots Not Being Given Permission From Obama To Engage ISIS Targets in Iraq

U.S. Air Force Pilots Not Being Given Permission from Obama To Engage ISIS Targets in Iraq
USAF general says bureaucracy hindering air war against ISIS
F-18 Pilot: "There were times I had groups of ISIS fighters in my sights and couldn't get clearance to engage. They probably killed innocent people and spread evil because of my inability to kill them, it was frustrating"
Hands are tied: Fox News Jennifer Griffin says they talked to an F-18 pilot and he stated that they are not getting clearance from higher ups to engage the enemy.

One Air Force General who talked to Fox News says there is one reason these strike are not happening-- The Obama White House-- They caused this bottleneck in the chain of command
You can watch the video , it is the report from Fox News' Jennifer Griffin. She says that 75% of U.S. planes are returning without dropping their ordnance.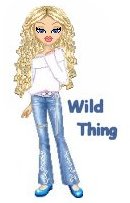 Wild Thing's comment.............
This makes me furious, I feel so badly for our troops.
Posted by Wild Thing at May 28, 2015 12:50 AM
---
Comments
If we don't kill them there we will eventually have to kill them here.
Posted by: TomR,armed in Texas at May 28, 2015 02:18 PM
---