« 'Ride with Rick' in Perry, Iowa on June 6th | Main | Lt Col North discusses Ramadi , Obama Legacy will be a blood bath »
May 19, 2015
Obama's JV team ISIS Breaks Into Ramadi Prison – Adds 400 New Members to Ranks

ISIS seizes key Iraqi city of Ramadi Breaks Into Ramadi Prison – Adds 400 New Members to Ranks
ISIS forces pushed east Monday from their fresh victory in Ramadi as the Iraqi government rushed reinforcements to shore up defensive lines meant to stop the terror group's advance.
Iraqi and U.S. officials promised eventual defeat for the self-proclaimed Islamic State, but the loss of the strategically and symbolically important city of Ramadi -- just 110 kilometers (70 miles) west of Iraq's heavily fortified capital of Baghdad -- had taken its toll.
"This is a huge setback to Iraqi forces and to the U.S. strategy to degrade and ultimately defeat ISIS," said retired U.S. Army Col. Peter Mansoor, a CNN military analyst.

On Monday, ISIS released photographs showing the release of inmates from a Ramadi prison.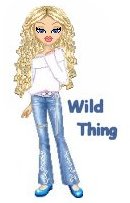 Wild Thing's comment..........

I hate Obama for many reasons and one of the reasons is what he has done to the accomplishments of our awesome troops. He has taken every step forward they made and destroyed it.
Posted by Wild Thing at May 19, 2015 12:49 AM
---