« Judge orders Hillary Clinton email releases every 30 days | Main | U.S. Air Force Pilots Not Being Given Permission From Obama To Engage ISIS Targets in Iraq »
May 28, 2015
Obama's EPA Grants Itself Power To Regulate Ponds, Ditches, Puddles

Obama's EPA Grants Itself Power To Regulate Ponds, Ditches, Puddles
The EPA has released its Waters of the United States (WOTUS) rule critics say would allow the agency to regulate waterways previously not under federal jurisdiction, including puddles, ditches and isolated wetlands.
Republicans, farmers and industrial groups have called the rule an EPA "power grab" because it extends the agency's powers to new heights. Environmentalists and the Obama administration, however, argue the WOTUS rule is necessary for protecting water quality.
No matter how you spin it, the EPA's WOTUS rule does expand the agency's authority, and creates new avenues for environmental groups to sue projects they want to stop from moving forward.
"The administration's decree to unilaterally expand federal authority is a raw and tyrannical power grab that will crush jobs," House Speaker John Boehner said in a statement.
"Despite their assurances, it appears that EPA and the U.S. Army Corps of Engineers have failed to keep their promises to Congress and the American people," echoed Oklahoma Sen. Jim Inhofe. "In fact, instead of fixing the overreach in the proposed rule, remarkably, EPA has made it even broader."
Farmers and industry groups worry the new WOTUS rule will expand EPA reach over isolated wetlands, ponds and ditches that have a "significant nexus" to navigable waters — a vague standard employed by the EPA to regulate bodies of water.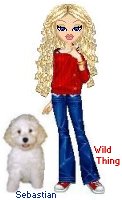 Wild Thing's comment..............
Obama and his many power grabbing administration are killing our nation. I sure hope and pray that if we can get a republican president (Perry is my wish) he will stop and change back all these insane regulations. Please God let this happen.
Posted by Wild Thing at May 28, 2015 12:48 AM
---
Comments
The EPA has been a determent to farmers for over four decades; long before Obama came on the scene. If heavy rains created a temporary large pond of water in the middle of your field and ducks landed in it, the EPA can declare it a Wetlands and your field and income is lost.
Posted by: BobF at May 28, 2015 08:32 AM
---
The EPA is basically a communist type bureaucracy. It can issue a regulation to control anything it wants to. The EPA needs to be abolished.
Posted by: TomR,armed in Texas at May 28, 2015 02:20 PM
---