« Obama Complains to UN About US 'Human Rights' Violations and Boasted About His Policies | Main | Paying the NFL to salute our troops? »
May 13, 2015
More Hate and Lectures from Muslim Obama as he Lectures Christians: Church Should Focus More on Poverty & Less on Abortion, Gay Marriage
More Hate and Lectures from Muslim Obama as he Lectures Christians: Church Should Focus More on Poverty & Less on Abortion, Gay Marriage

Obama suggested that people of faith should focus more on helping the poor, instead of focusing on divisive issues such as gay marriage and abortion.
During a panel discussion on poverty at Georgetown University, Obama specifically referred to his own Christian faith, pointing out that he recognized the importance speaking out about the issue as president.
"I think it would be powerful for our faith-based organizations to speak out on this in a more forceful fashion," he said, admitting that his wish might sound "self-interested" because he had disagreements with Christian and Catholic organizations about gay marriage and abortion.
"There is great caring and great concern, but when it comes to what are you really going to the mat for, what's the defining issue … this is often times viewed as a 'nice to have' relative to an issue like abortion," Obama said.
He argued that churches should spend more time pursuing "powerful" ideas such as helping those in poverty in order to attract more followers.
"Nobody has shown that better than Pope Francis, who I think has been transformative just through the sincerity and insistence that this is vital to who we are, this is vital to following what Jesus Christ our Savior talked about."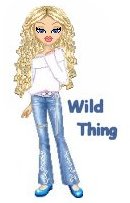 Wild Thing's comment..........
Most religions do work to eliminate poverty by promoting marriage before children and discouraging the proliferation of single parent households. Also many churches have within their church organizations and groups connected with the church to help the poor and needy.
Obama just loves to attack Christians.
Posted by Wild Thing at May 13, 2015 12:45 AM
---
Comments
We don't need a damn muslim telling us how Christians need to act. Go tell Jerimiah Wright instead. Or CAIR.
Posted by: TomR,armed in Texas at May 13, 2015 12:17 PM
---