« Lone Survivor' Navy SEAL Marcus Luttrell Shares Special Friendship with Rick Perry | Main | Muslim Imam in Tennessee Preaches "Jews & Christians are Filthy, Their Lives & Property can be Taken in Jihad by Muslims" in America »
May 04, 2015
Message from Garland, Texas to Baltimore, Maryland

Message from Garland, Texas to Baltimore, Maryland

A clear and timely message to Baltimore, Maryland from Garland, Texas last night: police officers, risking their lives to do their jobs, keep civilian society safe.
Proven countless times and now once again: Civilian lives are safer, thanks to thousands of police forces across America, whose intent is 'To Serve and Protect'.
"Two gunmen were killed by police Sunday night after they opened fire wounding a security officer at a Texas art competition featuring works depicting the Muslim prophet Muhammad, a practice that is strictly forbidden in Islam." (Matthew Vadum, May 4, 2015)
"The fact the event was attacked is proof that free speech needs protection in America, event organizer and author Robert Spencer told this writer in a late-night telephone interview."
Before political bureaucrats at Homeland Security could even get their usual 'no connection to terrorism' meme off the ground through the mainstream media, one of the two gunmen was identified as Elton Simpson, who was convicted of lying to federal agents about traveling to Africa five years ago - but a judge ruled it could not be proved that he was going to join a terror group. (Daily Mail, May 4, 2015).
A former terror suspect has been named as one of the gunmen shot dead by police after two attackers blasted an unarmed security guard in the ankle during an anti-Islam art contest in Texas on Sunday night.
"Two heavily-armed men, who are believed to have been carrying explosives, were killed by police after opening fire outside the Curtis Culwell Center in Garland, Dallas, at around 7pm during a controversial event where caricatures of the Prophet Muhammad were being displayed.
"A senior FBI official has identified one of the men as Elton Simpson, who was previously the subject of a terror investigation, according to ABC News.
"After his identity emerged, FBI agents and a bomb squad swarmed Simpson's apartment in north Phoenix, Arizona and used a robot to carry out the first sweep of his home, the channel reported. The second gunman's identity is not yet known.
"Ahead of the attack on Sunday evening, several Twitter messages were sent out, and authorities believe Simpson was behind them. The last one was shared just half an hour before the attack.
"Followers of ISIS had been calling for an attack online for more than a week after learning that the competition in Garland would feature a 'draw Muhammad' art contest, with a prize of $10,000 for the best caricature.
"After the attack, the SITE Intelligence Group reported that an Islamic State fighter claimed on Twitter that the shooting was carried out by two pro-ISIS individuals.

"In a series of tweets and links, a jihadist named as Abu Hussain AlBritani, which SITE said was British IS fighter Junaid Hussain, claimed that '2 of our brothers just opened fire' at the Prophet Muhammad exhibition in Texas.
'They Thought They Was Safe In Texas From The Soldiers of The Islamic State,' added the tweet."

They were "safe in Texas" and will be, as long as lib-left politicians of the day allow police forces to do their job and sworn commitment to protect the public.

What happened in Garland last night underlines how the riots in Baltimore—which at heart seek to replace police forces with the military-styled one coveted by President Barack Obama—have ties to terrorism. The Nation of Islam—personally thanked by Mayor Stephanie Rawlings-Blake, who have thrown in with the Bloods and the Crips are masquerading as the 'good guys' fighting the 'bad guys' (police).
Meanwhile, the one hash-tag that should dominate the digital world should be the one that reads: #copssavecivilianlives.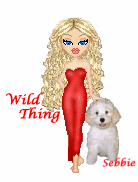 Wild Thing's comment..........
God bless the security officers. May the injured officer have a speedy recovery.
Posted by Wild Thing at May 4, 2015 12:45 AM
---
Comments
Garland Police Dept. RULES. Screw islamic jihadists.
Posted by: TomR,armed in Texas at May 4, 2015 01:23 PM
---