« In Favor of Breaking our Laws!! Jeb Bush to Megyn Kelly: We Have to Show Some Respect For Illegals | Main | The 'Loud Statement' Charles Krauthammer Says the Saudi King Just Made to the U.S. »
May 12, 2015
Low Class Michelle Obama Complains About Comments From Fox News, Michelle Malkin, Rudy Giuliani and Rush Limbaugh

Michelle Obama Complains About Comments From Fox News, Michelle Malkin, Rudy Giuliani and Rush Limbaugh

The First Lady recalled her experience on the campaign trail, accusing the media of giving her unique attention thanks to the "fears and misperceptions of others" who questioned whether she was "too loud, or too angry, or too emasculating."
She alluded to Fox News personalities discussing her "terrorist fist jab" and referring to her on-screen as "Obama's baby mama" as well as Rush Limbaugh suggesting that she had "a little bit of uppityism" thanks to her nanny state food polices.
Mrs. Obama also referred to Michelle Malkin's book "Culture of Corruption" in which she described the First Lady as one of Obama's "cronies of color."
"All of this used to really get to me," she admitted, referring to a lot of "sleepless nights" on the campaign trail because she was "worrying about what people thought of me, wondering if I might be hurting my husband's chances of winning his election, fearing how my girls would feel if they found out what some people were saying about their mom."
She explained that over time, she learned to handle the increased scrutiny of her words and actions and focus on her own expectations.
"At the end of the day, by staying true to the me I've always known, I found that this journey has been incredibly freeing," she said. "Because no matter what happened, I had the peace of mind of knowing that all of the chatter, the name calling, the doubting — all of it was just noise. It did not define me. It didn't change who I was. And most importantly, it couldn't hold me back."
Obama also reminded the audience there were still people questioning her husband's citizenship, and that he experienced his own "insults and slights" as a result of people's "limited notion of the world."

Continue reading here................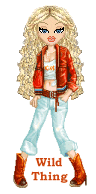 Wild Thing's comment............
First of all she is no lady, a female yes but no lady.
Remember too how she is the one that found Rev. Wright's church that she and Obama went to all those years.
Posted by Wild Thing at May 12, 2015 12:45 AM
---