« Baltimore Mayor Requests Federal Investigation Into Police Dept | Main | George Will: Bill Clinton is Intellectually Sociopathic' He is completely cut off from reality »
May 07, 2015
Krauthammer: 'If We Elect Hillary, We're Going to Get This for Another 8 Years

Krauthammer: 'If We Elect Hillary, We're Going to Get This for Another 8 Years

On "Special Report" tonight, Charles Krauthammer weighed in on the latest in the "Clinton Cash" controversy, including comments from former President Bill Clinton defending the Clinton Foundation's transparency and alleging that author Peter Schweizer doesn't have a shred of evidence.
"It's sort of amusing,"Krauthammer said. "It reminds you of what they've said about a lot of other stuff they lied about consistently in the 90s."
"And this is just a guarantee that if we elect Hillary, we're going to get this for another eight years."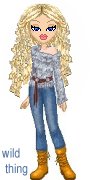 Wild Thing's comment...........
I cannot handle 9 years of Hillary, I am almost not able to make it through the rest of these Obama years.
Posted by Wild Thing at May 7, 2015 12:48 AM
---