« Good Grief!! Obama Blames Republicans "Partisan" Budget Cuts For Deadly Amtrak Tragedy | Main | South Carolina High School Removes 'Offensive' American And POW/MIA Flags From Student's Truck »
May 15, 2015
Krauthammer: Gulf Allies "Should Be Terrified" About Obama's "Sellout Announcement"

Krauthammer: Gulf Allies "Should Be Terrified" About Obama's "Sellout Announcement"
Columnist Charles Krauthammer dubbed President Obama's statement "a sellout announcement" that the US' Gulf Arab allies "should be terrified" of on Thursday's "Special Report" on the Fox News Channel.
Krauthammer stated, "This was absolutely pathetic. If this was meant to reassure the Gulf states, I'm sure their hair is still standing on end." He then read from the statement, drawing attention to each "weasel word," before adding, "I mean, I have never seen a statement with more caveats in it, which would give less confidence to any ally. And Obama, if you noticed was reading that. That wasn't a bad ad lib, that wasn't a Jeb answering the wrong question. He was — that was a prepared statement for a summit that is meant to assure the Gulf Arabs that we're not selling them out. That was a sellout announcement. … They should be terrified."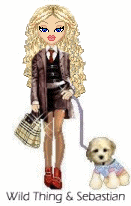 Wild Thing's comment............
Obama the enemy of America, Israel and the list goes on and on.
Posted by Wild Thing at May 15, 2015 12:45 AM
---
Comments
obama's stated objective was to radically change America. He has gone so far in that direction that I think he doesn't even know what he is doing any longer. obama is is just in a blind headlong charge. I believe he is off his course now.
Another thing. I believe obama is tired of being prez. Yes, he loves the perks but I believe his lazy self now just wants a permanent vacation from all the criticism and ridicule. And maybe a chance to get away from Michelle and M-I-L.
Posted by: TomR,armed in Texas at May 15, 2015 01:00 PM
---