« Amtrak Train Was Going Over 100mph Into Curve Before Derailment | Main | Krauthammer: Gulf Allies "Should Be Terrified" About Obama's "Sellout Announcement" »
May 14, 2015
Good Grief!! Obama Blames Republicans "Partisan" Budget Cuts For Deadly Amtrak Tragedy

Obama Blames Republicans "Partisan" Budget Cuts For Deadly Amtrak Tragedy

Calling the Amtrak train derailment a "horrific incident," White House Press Secretary Josh Earnest said investment in upgrades to the rail system's infrastructure remain important to the administration. And President Obama, he said, has long advocated for Amtrak investments that would "benefit the traveling public."
But Earnest was quick to note in his press briefing Wednesday that congressional Republicans have blocked such investments in the past.
"Unfortunately we have seen a concerted effort by Republicans for partisan reasons to step in front of those kinds of advancements," Earnest said, noting that the cause of the crash is still under investigation, and it's unclear whether infrastructure problems were involved.

When asked if there was anything more the president could do to press for investment in infrastructure, Earnest said Congress has "the power of the purse, and so for significant investment in infrastructure, we're going to need to see congressional action."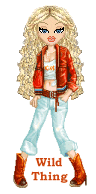 Wild Thing's comment..........
This is so beyond what a descent person would say about this tragedy. To blame Republicans like this iit shows how much Obama hates to his every core of his existence.
Posted by Wild Thing at May 14, 2015 12:55 AM
---
Comments
You never let a serious crisis go to waste. And what I mean by that it's an opportunity to do things you think you could not do before...Rahm Emanuel
Obama is a lowlife.
Posted by: BobF at May 14, 2015 07:02 AM
---
obama is as cold as an Arctic iceberg. He has no feeling for anyone but himself. And probably Reggie Love his paramore.
Posted by: TomR,armed in Texas at May 14, 2015 12:07 PM
---