« A quick bit of the 4 hour long Rolling Thunder 2015 & the Saluting Marine | Main | Texas Governor Declares States Of Emergency, More Severe Weather Expected »
May 26, 2015
Gen. Mark Welsh, the head of the U.S. Air Force warns that severe defense budget cuts will impact U.S. air superiority against enemies
Budget cuts impact US ability to fight the enemy, Air Force general warns

In an exclusive interview with Fox News, Gen. Mark Welsh, the head of the U.S. Air Force, warns that severe defense budget cuts will impact U.S. air superiority against enemies that the nation may not be thinking about right now.
"China and Russia are two good examples of countries who will be fielding capability in the next three to five years; if they stay on track, that is better than what we currently have in many areas," Welsh said during a three-day visit to Langley Air Force Base in Virginia.
"Fighter aircraft in the next three to five years that have more capability than what we currently have sitting on the ramp. The F-35 will stay a generation ahead of them. F-22 will, too. Everything else we have will not stay ahead. The gap has closed."
Until the first night of the air war against ISIS in Syria last October, the F-22 had never been used in combat. It's stealth, flies nearly twice the speed of sound and Fox News has since learned the F-22 has led nearly every air combat mission over Syria since.
I think we saw a lot of what the F-22 can do, but you certainly didn't see all it can do," Welsh said.
Welsh, who graduated from the U.S. Air Force Academy in 1976, is concerned about the future.
"By 8 to 10 years from now, we could be facing as many as 50 countries who use Russian and Chinese top-end fighters today," Welsh said. When asked how much of Russia and China's innovations in fighter jet technology is based on stolen U.S. technology, Welsh just smiled.
"When you look at pictures you go, 'man -- that looks familiar,'" Welsh said during the interview with Fox.

And budget cuts have trimmed more than planes.
"We are 200,000 people fewer in the active component. That's 40 percent less than we were during the first Gulf War. It's a dramatically different Air Force," Welsh explained.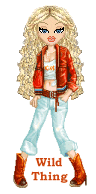 Wild Thing's comment.........
As citizens that are paying attention we are all very aware of what these cut backs will cost our country and our troops in what they need to fight the enemy. Too bad Obama and his ilk do not want us to be the most powerful country in the world, he wants us to be weak like he is.
I am glad this Gen. is speaking out as much as he can.
Posted by Wild Thing at May 26, 2015 12:50 AM
---
Comments
Think about it. How the heck did the U.S. afford to have over 800 Bombers, 700+ Tankers, 500+ FB-111's, F-4's, F-15's, F-16's, have a airplane airborne 24/7/365 for over 29 years, and over 500,000 strong and now they can even afford to keep a chow hall open!
Posted by: BobF at May 26, 2015 08:49 AM
---
It was not necessary to cut defense budgets. It was a political move so they could spend more on social programs and pet projects.
Posted by: TomR,armed in Texas at May 26, 2015 10:57 PM
---