« Texas Governor Declares States Of Emergency, More Severe Weather Expected | Main | Love This! Mark Levin Rips FLOTUS A New One: AHHH SHUT UP!! Can't You Ever Say Anything Positive About Our Country »
May 27, 2015
Federal appeals court deals blow to President Obama's amnesty

Federal appeals court deals blow to President Obama's amnesty

A federal appeals court upheld an injunction against President Obama's new deportation in a ruling Tuesday that marks the second major legal setback for an administration that had insisted its actions were legal.
The U.S. Court of Appeals for the Fifth Circuit ruled in favor of Texas, which had sued to stop the amnesty, on all key points, finding that Mr. Obama's amnesty likely broke the law governing how big policies are to be written.
"The public interest favors maintenance of the injunction," the judges wrote in the majority opinion.
"We live in a nation governed by a system of checks and balances, and the president's attempt to bypass the will of the American people was successfully checked again today," said Texas Gov. Greg Abbott, who, as his state's attorney general last year, began the lawsuit challenging the new amnesty.
Twenty-five states joined Texas in suing to halt the amnesty, arguing they would bear new costs in having to issue driver's licenses to the illegal immigrants and provide health care and other services to them. The states said the president's actions were unconstitutional or, at the very least, illegal.
First a district court, and now a federal appeals court, have sided with Texas, serving as twin legal rebukes to Mr. Obama and his defenders, who had insisted the steps he took were consistent with the law and with previous presidents' actions.
The rulings do not affect Mr. Obama's 2012 amnesty for so-called Dreamers, which has already granted tentative legal status to more than 600,000 illegal immigrants, and it also doesn't take away Mr. Obama's ability to decline to deport illegal immigrants. That means none of the more than 4 million people in question are likely to be kicked out of the country.
But the judges have ruled that Mr. Obama can't go further and grant many of those people an affirmative status carrying all sorts of benefits, including driver's licenses, tax credits and preferential work status under the terms of Obamacare.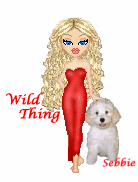 Wild Thing's comment...............
Mark Levin explains the federal court SMACK DOWN of Obama's illegal amnesty like only he can.CLICK FOR LINK TO VIDEO.
Posted by Wild Thing at May 27, 2015 12:45 AM
---