« Megyn Kelly: If 'drawing Muhammad' at a private function is too provocative, the terrorists are Winning!!!! | Main | Canadian judge frees former teen terrorist who killed US Army medic »
May 08, 2015
Counterterrorism Officials on Garland Shooters: 'Hundreds if Not Thousands' like Them

Counterterrorism Officials on Garland Shooters: 'Hundreds if Not Thousands' like Them

Obama WH Claims Garland Attack Looks Like "Lone Wolf Attack", While Officials Warn "Hundreds, If Not Thousands" Of Potential Jihadists

FBI and intelligence community officials are openly admitting how difficult it has become to track the thousands of potential American jihadists on social media.
Rep. Michael McCaul (R-TX), who serves as chairman of the House Homeland Security Committee, said in a recent hearing that there are "thousands" of people living in the U.S. who have promoted extremist groups, such as the Islamic State, on social media pages, the Associated Press reports.
The new concerns about tracking social media stem from a Sunday jihadist attack at a "Draw Muhammad" free speech event in Garland, Texas, where two gunmen armed with AK47s attempted to commit mass murder against the event's attendees. Luckily, a skilled security officer neutralized the two men, Elton Simpson and Nadir Soofi, before they could do any real harm.
There are "hundreds, if not thousands," of people like Simpson and Soofi whom the intelligence community are attempting to track, explained Don Borelli, a 25-year veteran in FBI terrorism investigations, to an Arizona NBC affiliate.
White House Press Secretary Josh Earnest said the intelligence community has opened up an investigation into the Islamic State's claim that it ordered the attack.
"This is consistent with what has been previously described as a lone-wolf attack," Earnest told reporters. "Essentially you have two individuals that don't appear to be part of a broader conspiracy, and identifying those individuals and keeping tabs on them is difficult work," he added.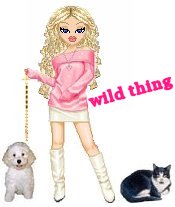 Wild Thing's comment............
Muslim Obama wanting not to blame his Muslims on this or their connection to terrorists groups. He weakens our nation so much by his own agenda.
Posted by Wild Thing at May 8, 2015 12:45 AM
---
Comments
Roughly 6.67 million Muslims living in America:
29% of Muslims in America are between ages18-29:
25% of Muslims 18-29 living in America believe in radical Islam
6,667,000 Muslims living in America
1,933,430 Muslims are between the ages of 18-29
483,357 Muslims in America between ages 18-29 believe in radical Islam.

Posted by: BobF at May 8, 2015 07:03 AM
---
I believe EVERY muslim, 100% of them, is capable of terrorist acts if his imam fires him up. islam is a cult. A very insidious, deadly and dangerous cult. It is like a mental drug addiction.
Posted by: TomR,armed in Texas at May 8, 2015 12:01 PM
---