« Obama's Pentagon: People Have Nothing To Fear From Upcoming 'Jade Helm' Exercises | Main | "Tough Old Buck" - 95-Year-Old Vet Fights Off Robber With Cane »
May 05, 2015
Brit Hume: When It Comes To Sheer Audacity, The Clintons Are in a Class By Themselves
Brit Hume: When It Comes To Sheer Audacity, The Clintons Are in a Class By Themselves
Hume hammers the Clintons for being slick politicians and hits Bill's comments that the Clinton Foundation has done nothing wrong. He also discusses Hillary's plunging poll numbers on honesty and trustworthiness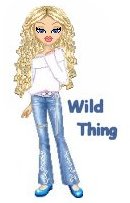 Wild Thing's comment..........
The nightmare of Obama would continue if Hillary is elected. It would end it IMO for our country. There would be way too much destruction to ever fix.
Posted by Wild Thing at May 5, 2015 11:01 AM
---
Comments
The Clintons have gotten away with so much for so long they consider themselves immune from paying for their evil. Bill started it when he dodged the draft and hasn't slowed down his devious behavior since.. Hillary is just evil to a sickening degree. Yes, the Clintons in the White House again would be a irreversible disaster for America.
Posted by: TomR,armed in Texas at May 5, 2015 12:58 PM
---