« Paying the NFL to salute our troops? | Main | Amtrak Train Was Going Over 100mph Into Curve Before Derailment »
May 14, 2015
Bibi Netanyahu: Nuclear talks continue even as official says Iran has God's approval to destroy Israel

Bibi Netanyahu: Nuclear talks continue even as official says Iran has God's approval to destroy Israel
The historical lesson from World War Two is not to back down from an extremist regime whose platform includes genocide and conquering other states, Prime Minister Benjamin Netanyahu said on Wednesday, referring to the Iranian regime.

Netanyahu was speaking at a special Victory Day ceremony in the Knesset on Wednesday marking 70 years since the capitulation of the Nazis to the Soviet Union.
"Against the enemies of freedom, enlightenment and progress we need to stand firm and in a timely manner, in order to prevent them from using weapons of mass destruction in order to realize their murderous agendas," the prime minister said.
Netanyahu quoted a senior Iranian official who he said was quoted in Arab media sources on Wednesday as saying that Iran has God's permission to liquidate Israel.
"These statements are being heard by the representatives taking part in negotiations with Iran over its nuclear program, and the talks continue as normal," Netanyahu said.
"We need to stand firm to prevent the Iranians from using weapons of mass destruction to carry out their will against Israel," Netanyahu added.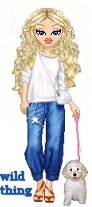 Wild Thing's comment............
I am glad Bibi Netanyahu continues to speak up about this. There are too many that do not want to support Israel, especially Obama and his ilk in our country.
Posted by Wild Thing at May 14, 2015 12:45 AM
---
Comments
Eventually Israel will have to take out Iran's nuke capability. It will be nice if Saudi. UAE and Qatar support these strikes. Either actively or passively. With all the good American weaponry the Gulf States have purchased they certainly have the capacity themselves to take out Iran's facilities.
Posted by: TomR,armed in Texas at May 14, 2015 12:11 PM
---